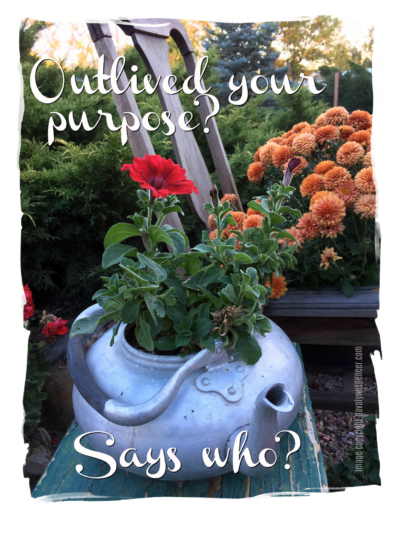 By Davalynn Spencer @davalynnspencer
Nine years ago at my first writers' conference, I met with a well-known (and probably exhausted) novelist for what industry folk call a "one-on-one." It was the equivalent of a first-grader sitting down with a Ph.D. professor for a career pep-talk.
"What do you write," the author asked.
I was such a greenhorn in the fiction-writing world, I didn't even have a sense of direction about what I wanted to write. At least I knew enough not to say, "Whatever you want."
As a seasoned journalist. I'd covered everything from my community's largest pumpkin patch, monthly school board meetings, and the annual 4-H livestock sale to fatal vehicle accidents, bank robberies, and the Columbine school shooting. I'd won awards, including one for a feature story in the Prorodeo Sports News, and I'd sold inspirational material to several Christian publications. I knew how to tell a story, and I wanted to start telling my own.
But first I had to pick a category.
Contemporary, historical, romance, suspense, Christian, general market, board books for small children, middle-grade stories, thrillers, cozy mysteries, suspense, horror, sci-fi, fantasy…
You get the idea.
I'd taken three partial manuscripts with me to that interview: a children's story about a hen that crowed (because we actually had a hen that crowed), a 30-day devotional book for women (nonfiction again), and a contemporary romantic-suspense novel about a gal in a beach-side bungalow who thought she was being stalked.
What I didn't have was focus.
The author looked at the hen story, handed it back, eyed me with pity and said, "It's a little late. You should have started this years ago," or something to that effect.
I picked up my folder, said thank you, and took my thick-skinned reporter's attitude to the next workshop on the conference agenda.
That was nine published books ago. All fiction.
Thank God I didn't let that 15-minute interview squelch my dream.
Of course I'm not the only traveler in this world to hit roadblocks.
One of my favorite (nonfiction) stories has to do with a young Royal who had a temper, killed a guy who was mistreating someone else, and ended up a fugitive on the backside of a Middle East desert. He probably thought it was too late, that he'd be a sheep herder the rest of his life.
God had other plans for Moses.
Another guy named David rocked his way into a king's palace, where he was soon dodging spears, assassination plots, and deadly jealousy.
Then there's Peter, a world-class fisherman, who changed the world with his words because God saw beyond his limitations.
Some of us have old dreams hiding deep inside. Some of us are afraid that we've outlived our usefulness, our purpose.
Some of us think it's too late because we lost our job, a relationship crumbled, or the doctor gave us bad news.
Here's the news we need to consider: God is never caught by surprise.
What we call "too late" could be a reboot.
Jesus said, "Behold, I make all things new" (Rev. 21:5).
Like Moses, David, and Peter, we can give God the chance to do that very thing with us. Or we can curl up in a ball because "it's too late."
What will it be?
~~~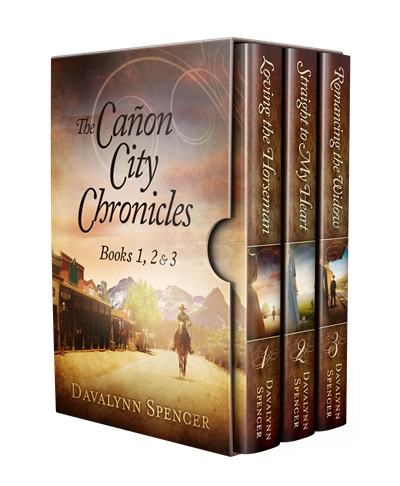 Step into the 1800s and read how God showed three men and three women that it wasn't too late. Initially released as stand-alone books in 2014, the Cañon City Chronicles have been freshly edited, re-covered, and two of them renamed. I wrote them as a series about a fictional family set against the historical backdrop of Cañon City, Colorado, and I'm thrilled to offer them in that format today. Each book does stand alone, but there is a continuity that connects them all, an element of watching a family grow through challenges, heartaches, and second chances. A variety of purchase options can be found by clicking on the boxed set image.
Connect with me via Newsletter | Facebook | Pinterest
#lovingthecowboy
(c) 2017 Davalynn Spencer, all rights reserved.