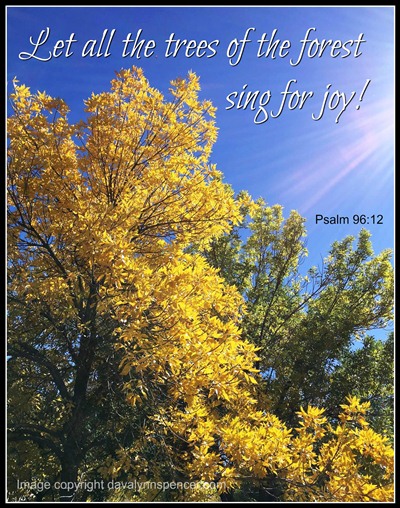 By Davalynn Spencer @davalynnspencer
Autumn is my favorite season. It's as if God turns on a hidden light somewhere, and everything starts glowing from the inside out.
Trees.
Flowers.
Mountains.
Sky.
I can almost hear the colors – because of the light.
Without light, there would be no color. No reds or golds or lavenders. No sweet green, warm yellow, or crystal blue. Nothing.
A recent morning quiet time led me to John 8:12, and the familiar words captivated me in a new way.
"I am the light of the world," Jesus said. "Whoever follows me will never walk in darkness, but will have the light of life."  
Never walk in darkness. I like that part.
This promise resounds in the fall festival of color around us – as if creation is praising the One who gives it life, reminding us that His light shines from the inside out.
As the Psalmist wrote, "Blessed are those who have learned to acclaim you, who walk in the light of your presence, Lord" (Psalm 89:15).
May we walk in such life-light during this season of splendor!
~~~
Available for pre-order, The Cañon City Chronicles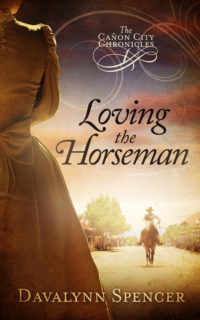 Caleb had read about the aspen that flecked the mountains—those white-barked trees that bore the gold men didn't hunt, the kind that showed itself year after year as witness to a providential hand.        ~Loving the Horseman, Book 1
Connect with me via Newsletter | Facebook | Pinterest
#lovingthecowboy
(c) 2017 Davalynn Spencer, all rights reserved.