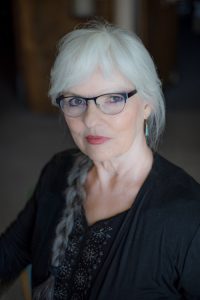 Short Bio:
As a child, Davalynn Spencer fell in love with horses. As a teen, she fell in love with a cowboy. That's how she became the wife and mother of professional rodeo bullfighters and an award-winning rodeo journalist. Today she writes cowboy romances because the Western way of life is down to earth, honest, and God-fearing—even in this contemporary world. She is a two-time Will Rogers Medallion winner who lives along Colorado's Front Range with mouse detectors Annie and Oakley, and she can't stop #lovingthecowboy.
Long Bio/interview:
Award-winning author Davalynn Spencer has followed her love of writing from the national rodeo circuit and city crime beat  to the college classroom and inspirational fiction.
"I've always tried to put things into words—settings, emotions, circumstances," Spencer says. "Telling the story is important to me—whether it's fiction or nonfiction—and finding the right words to do so is an ongoing challenge as well as a rewarding experience. As Mark Twain said, 'The difference between the right word and the almost-right word is the difference between lightning and lightning bug.' Sometimes you want the blinding crash. Sometimes you want the bug."
Spencer wrote a popular slice-of-life column for the Cañon City Daily Record newspaper in Colorado and for the Porterville Recorder in Porterville, California. She has 17 fiction titles to her credit, including her novel, Romancing the Widow, Book 3 of the Cañon City Chronicles which won the Will Rogers Gold Medallion Award for Inspirational Western Fiction. Her novella, "The Wrangler's Woman" in Barbour's The Cowboy's Bride collection, landed a spot as both an ECPA and Publisher's Weekly bestseller.
"I enjoy writing inspirational fiction because it deals with truth. Offering truth in a palatable manner encourages people to apply that truth in their own struggles. It creates a story they will remember, one that offers hope and redemption.
"I particularly like writing Western romance—cowboy love stories—not only because of my background but because people enjoy reading about the great American hero. A happy ending is guaranteed in the romance genre, and who doesn't need a happy ending once in a while?"
Spencer's nonfiction has appeared in Guideposts, Chicken Soup for the Soul, and various periodicals such as Power for Living, The Quiet Hour, Standard, The Upper Room, American Cowboy, Prorodeo Sports News and Western Horseman. Her recent devotional book, Always Before Me – 90 story-devotions for women, is a popular seller.
She teaches writing workshops and speaks for women's retreats and other special events. And she's fairly certain her previous career as a rodeo journalist and crime-beat reporter prepared her for life in Colorado wrangling Blue the Cowdog and mouse detectors Annie and Oakley. Connect with her at https://davalynnspencer.com.  
(2022) Press Release for Hope Is Built:
PRESS RELEASE:
Colorado author releases fifth book in Cañon City series
Best-selling inspirational Western-romance author Davalynn Spencer announces the release of  "Hope Is Built," Book 5 in the ever-popular Cañon City Chronicles series.
"As I worked on this book about Hugh, the second Hutton twin, I quickly realized the story was much more than a romance," Spencer said. "We first met Hugh in Book 4 last year, 'A Change of Scenery.' He was the irascible twin brother of Caleb Hutton and was always grumbling, swearing or spitting. In 'Hope Is Built,' we learn about the deep pain that drives Hugh's behavior."
Readers also meet Hugh's match in fiery Mary Agan McCrae, a dairyman's daughter from Pennsylvania who comes out West to claim the very same thing Hugh wants.
"There's more suspense in this book than in the previous Cañon City books," Spencer said, "and early readers believe it adds to the story."
Set in Cañon City in 1912, "Hope Is Built" continues the saga of the fictional Hutton family set against the background of early area history.
"It's going to be hard to let the Huttons go with next year's book," Spencer said, "but this year in 'Hope Is Built,' readers meet a few more members of the family. Cañon City lives on, rich in its history and connection to the Old West, even as it faces modernization."
Spencer is the author of 17 novels and novellas and one nonfiction devotional book. She is a former Prorodeo Sports News journalist and Daily Record reporter and columnist. She speaks at writing workshops, seminars, and for local organizations. Her work has earned its way to the ECPA Fiction and Publisher's Weekly bestseller lists and won the Will Rogers Gold and Silver Medallions for Inspirational Western Fiction.
Spencer's books are available at various online and local retailers, via the Cañon City Public Library, or through her website at www.davalynnspencer.com.
See my nonfiction credentials on the "About" page.
Awards: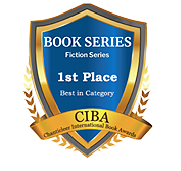 Winner of the 2022 Chanticleer International Book Award for Best Fiction Series ~ The Front Range Brides ~ 
Save
Save
Save
Save
Save
2022 COLORADO BOOKS AWARDS Fiction finalist: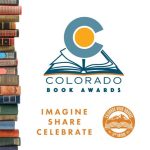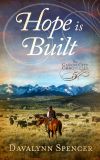 2021 Will Rogers Silver Medallion for Western Romance, An Impossible Price
2021 American Fiction Awards, Western, An Impossible Price
2019 American Fiction Awards, Western winner for An Unexpected Redemption
2018 Readers Choice Award, Romance Writers of American | Faith, Hope & Love, Short Historical
2018 CSPA Award-winner for Romance
Three-time 2016 ECPA Bestseller

April 2016 Publisher's Weekly Bestseller

2016 TARA – Winner of Inspirational Romance, unpublished

2015 Will Rogers Gold Medallion Award for Best Inspirational Western Fiction
2015 Romance Writers of America Pages From the Heart – 2nd Place Contemporary Romance
2014 Holt Medallion Finalist
2014 Inspirational Reader's Choice Award – 2nd place
2014 Selah Award Finalist
"Passion to Persevere" – read here.
"The Author Behind the Story" – read here.
"Is it Faith or Is It Trust?" – read here.
"The Journey" – read the interview here.
Speaking Topics:
Sometimes Life's a Rodeo
Out of the House at Christmas
Always Before Me
Writing the Novella
Creating Conflict
I am also affiliated with:
Colorado Center for the Book Speakers Bureau
Additional Photos: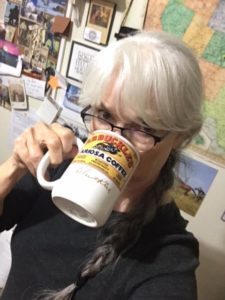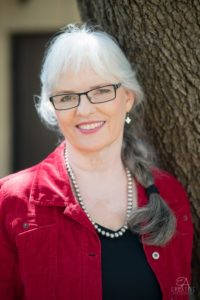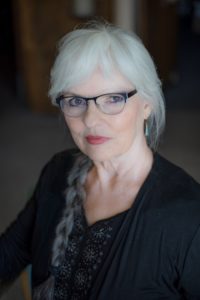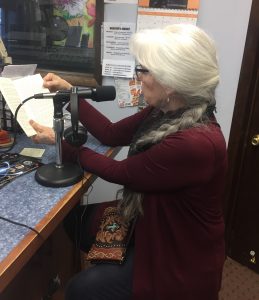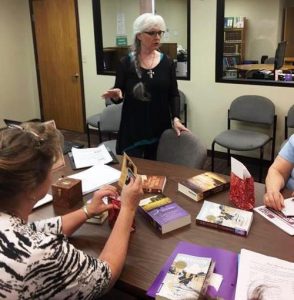 Save Save Save
Save
Save
Save
Save
Save