Published on July 28, 2013
In celebration of my upcoming release, I'd love to give away an advance copy to someone willing to write a brief review on Amazon or elsewhere between Aug. 6 – 17. The lucky winner will also win a signature "bootmark." To enter this event, comment here with
Published on July 20, 2013
Unbranded cattle in the early days of ranching were often nabbed by rustlers and burned with the mark of whoever caught them. Sounds like something that could happen to people with no direction or focus. After all, we do have an enemy that shoots fiery darts.
Published on July 2, 2013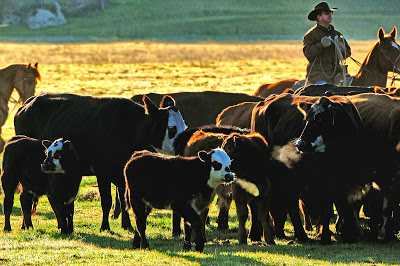 This blog and my website will soon share the same address and a new look, but everything is currently being rounded up. I hope to see you soon. And I hope you'll like what you find when you check back in. Until then … Blessings!