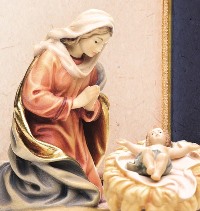 The Nativity Bride by Miralee Ferrell touched my heart with its setup of tender young love thwarted by outside circumstances.
And I wondered: Would love win?
Even in the face of long-standing resentment?
You won't be disappointed with The Nativity Bride.
About the book: Deborah Summers has waited five years and prayed for Curt Warren to return to Goldendale, Washington, passing up another marriage proposal by believing in her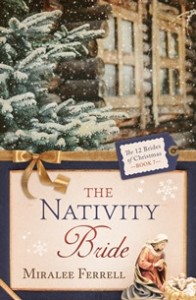 first love. When tragedy finally brings him home, will a rift with his father drive him away too quickly?
Miralee Ferrell is an avid reader with a large collection of first edition Zane Grey books—her inspiration to write fiction set in the Old West. She rides horseback with her adult daughter and lives with her husband on 11 acres along the Columbia River in southern Washington. Learn more about Miralee at her website and on Facebook.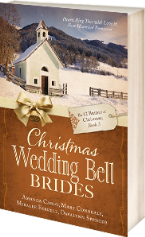 For a fun Christmas contest, visit my author Facebook page and look for Christmas Wedding Bell Brides for a chance to win a special Christmas tree ornament!