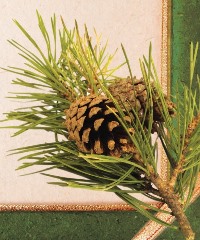 Author Susan Page Davis invites us to the hearth of a loving family's bleak Christmas on the Wyoming plains.
Well, maybe not so bleak, if a certain hardy, young stage driver has his tree-hunting way.
But all that snow and wind … is such a temporary gift worth the risk?
Have you ever received a gift that was the result of sacrifice or risk?
About the book:  Polly Winfield lives at the stagecoach station that her father operates and often sees Jacob Tierney, one of the drivers. But winter arrives on the prairie bleak and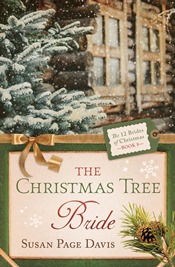 uneventful, and she confesses to Jacob that all she longs for is a Christmas tree. Will a stagecoach accident prevent him from making her wish come true?
Susan Page Davis is a veteran author of 50 novels. She loves historical fiction and often finds inspiration from her family history. A native of Maine, Susan spent most of her life there, with forays to her husband's home state of Oregon, and is now relocated to Kentucky. Visit her website or check out her blog on the 23rd of each month at  Christian Fictional Historical Society.