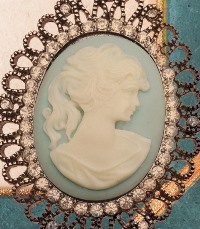 Fall is snuggling into its wintry coat and we're halfway through the 12 Brides with Gingerbread Bride by Amy Lillard.
Seeing is believing, right? But what about believing the wrong thing, in spite of the evidence?
I couldn't help but laugh my way through this delightful Christmas tale of gingerbread misgivings and longed-for love.
How about you? Has a gingerbread man ever changed the way you view love?
About the book:
Maddie Sinclair loves Harlan Calhoun, but feels like she can't get his attention, so she visits an eccentric woman in the Ozark Mountains for an herbal mixture—a love potion—that she bakes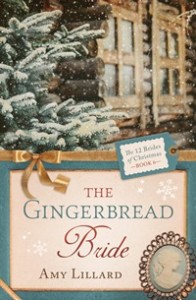 into a batch of gingerbread cookies. When Harlan suddenly proposes, Maddie is torn by guilt and confusion. Is this true love or just the herbs talking?
Published author, expert corn bread maker, and Squirrel Princess. Amy is a native of Mississippi who currently lives in Oklahoma with her husband and son. For more information about Amy, please visit her website, Facebook, and Twitter.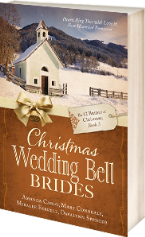 For a fun Christmas contest, visit my author Facebook page and look for Christmas Wedding Bell Brides for a chance to win a special Christmas tree ornament!