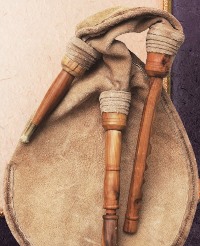 Music – the voice of the heart. Especially at Christmas!
I loved the part music plays in The Yuletide Bride and you will too if you set out looking for author Michelle Ule's hint of "eleven pipers piping."
Obstacles abound, in this delightful romance but so does faith. And if you like surprises, you won't be disappointed with The Yuletide Bride.
Life is often hard, but God made a way for us all when he sent His Son. Have you seen His hand in your life?
About the book:
Ewan Murray and Kate McDougall hold a mutual appreciation for music—and each other. But as she comes of age, Ewan realizes he must do something to prove his worth to her banker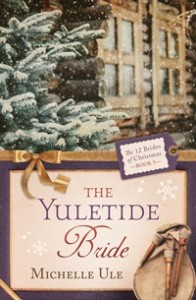 father. Will a refurbished heirloom and a sudden snowstorm be the key to earning permission to marry?
Michelle Ule's novellas have appeared in the New York Times best-selling A Log Cabin Christmas Collection and last year's best-selling A Pioneer Christmas Collection. She lives in northern California where she writes, reads, and plans the next trip to an exotic location. Find Michele at www.michelleule.com and on Facebook.
FUN TIP:
This week, exclusively at select Walmart stores, look for Christmas Wedding Bell Brides. Inside you'll find my story, No. 11, "The Snowbound Bride" that releases as an e-book Dec. 15.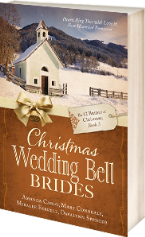 Also check for White Christmas Brides (with Michele Ule's story) and The Heartland Christmas Brides. These three Walmart-only books contain all the 12 Brides stories.