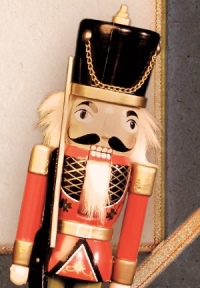 Already we're in week 2 of The 12 Brides of Christmas novella collection. This week's story offers:
Family traditions, outlaws, Texas Rangers and a beautiful blue-eyed baker – it's all here in The Nutcracker Bride  by Margaret Brownley.
Each of the 12 Brides stories celebrates a special, out-of-the-ordinary gift, and gives the reader a peek into historic holiday traditions.
What family traditions do you celebrate year after year?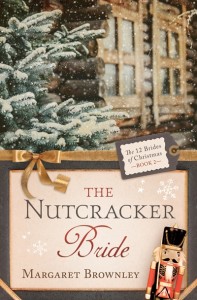 About the book: While Lucy Langdon gathers walnuts, someone throws a bag of money into her wagon and rides away. Now Chad Prescott, a Texas Ranger, is determined to recover the bag, but not before he is shot as a prowler. Waking up in a house full of German nutcrackers is rather disconcerting for this lawman, but not as troublesome as feeling his heart fall for the lovely Lucy.
Margaret Brownley has penned more than thirty novels. Her books have won numerous awards and she's a former Romance Writers of American RITA® finalist. She's also written for a TV soap, and is currently working on a new series of mystery/romance novels. The first in the series, Petticoat Detective, will be published in December 2014. Connect with Margaret at her website, on Twitter, and Facebook.