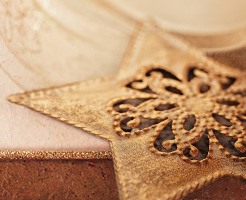 Christmas traditions play such an important part of the holiday for many people. Most of us like to celebrate with specific foods, gifts, and company. But what happens when those expectations are not met?
Can it still be Christmas?
For some, it's hard to find hope once dreams have been shattered.
But God is at work even when we don't see His hand. In this story, two characters have resigned themselves to get by the best they can. However, as author Amanda Cabot puts it, "love comes when it's least expected."
About the book: Esther Hathaway lost her one true love at Gettysburg twenty years ago, but she is still willing to celebrate her niece's wedding by commissioning Jeremy Snyder to paint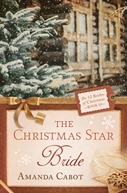 her portrait. Will Esther's prayers for God to ease her loneliness be answered by a wounded vet?
Amanda Cabot is the author of more than thirty novels, including the CBA bestseller Christmas Roses and Waiting for Spring.  A Christmas-time bride herself, Amanda now lives in Cheyenne with her high-school sweetheart husband, where they celebrate a fairly simple Christmas tradition. Visit her on her website, blog, or Facebook.