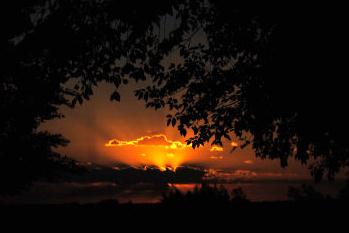 Voices from the box on my desk tell me the world is too hot, too wet, too cold, too out of control.
Those voices shout doomsday declarations about the industry I'm involved in. They tell me that evil is on the rise and justice is on the lam. That I need more money, a smaller figure, a newer car, a bigger house.
And then I walk outside and see the morning. Again. Just like yesterday. And I hear God say, "I've got this."
If there were no electricity, we could still hear God.
Where morning dawns and evening fades
You call forth songs of joy.
Psalm 65:8 NIV