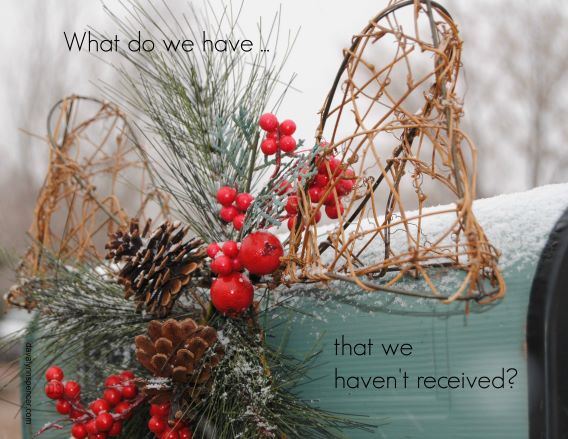 By Davalynn Spencer @davalynnspencer
'Tis the season of giving, right?
Or is it the season of getting?
"Six o' one, half dozen of the other," Mama used to say. But always she added, "We give at Christmas because God gave us Jesus."
I grew up hearing that and I still believe it, regardless of how commercial Christmas has become. Regardless of whether we celebrate Christ's birth on the right date. Regardless of those who don't agree.
However, I think even the Ebenezer Scrooges in the world must admit that every good thing we have has been given to us, whether directly or indirectly.
Start with life. Did we generate that ourselves?
Families, friendships, a home, job, daily necessities. Each of these can be traced back through our hand to that of another and, ultimately, to God who gives us the ability, skills, talents, and opportunities to earn money, create, love, build.
Okay, I admit it. There are a few things I've come up with on my own. Headaches. Fear. Worry, distrust, greed.
Therefore, I choose to focus on what I've been given – all the good gifts, whether big or small, many or few. Gratitude warms my life and keeps my heart open to receive so I can give.
The opportunities are endless.
"Every good and perfect gift is from above, coming down from the Father of heavenly lights who does not change like shifting shadows" (James 1:17 KJV).
~
We give at Christmas because...
Click To Tweet
*****Congratulations to last week's drawing winners of a copy of Snow Angel: Pam (pj) and Robin from NC! I will contact you via email.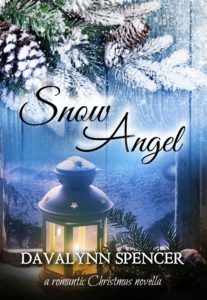 Lena's heart stopped. She glanced at the tree, so gaily decorated yet missing all its paper bags. Not one was left, and the quiet little girl would leave empty-handed. How could Lena let that happen?
Frantically, she searched the room for someone she could generously rob, promising to make it up to them the next day. And then she saw him.
He stepped out from behind the…      ~Snow Angel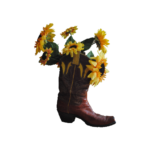 "For to us a child is born, to us a son is given" (Isaiah 9:6 NIV).
Connect with me via Newsletter | Facebook | Pinterest
#lovingthecowboy
(c) 2018 Davalynn Spencer, all rights reserved.
#WesternRomance #ChristianFiction #HolidayRomance