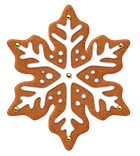 Something about this time of year makes me want to cook more. Is it the cooling weather? The shorter days? The anticipation of approaching feasts?
I'm sure all these things play into it, and I find myself tearing recipes from magazines in search of a new twist on an old favorite.
Evidently, a host of others feel that same urge. So with the holidays fast approaching, the twelve authors of The 12 Brides of Christmas are offering a give-away of four signed copies of the collection plus four copies of Barbour's new release, The 12 Days of Christmas Cookbook.
What a package deal!
If you would like to enter for a chance (or many chances) to win one of these four sets being raffled, click on this Rafflecopter link to enter.
You have 24 different opportunities to toss your name in for a chance to win. The raffle runs through Tuesday, November 17 at midnight. Just sign up through the form you'll find on the link.
Each author newsletter you sign up for counts as one opportunity to win. (12 authors x one each newsletter = 12 opportunities)
Each day we'll post a new Tweet. If you're on Twitter, retweeting that tweet will give you another opportunity.
Winners will be announced Friday, November 20, on the 12 Brides Facebook page, and by email.
Read more about these two great books:
Christmas is the time for love, and twelve historical women are on their way to the altar, whether they know it or not. In settings across the heartland of America, readers will experience heartfelt gifts, old-fashioned Christmas traditions, sweet romance, and inspiring faith from twelve acclaimed Christian authors.
The twelve stories center on festivities, nutcrackers, stars, trees, creches, gifts, gingerbread and fruitcakes; they also are festive, advent-related, snowbound, evergreen and my favorite, yuletide.
All set in the mid and western United States, they cover the country from Illinois to Mississippi to Arizona to Wyoming and everywhere in between in the 19th century. For detailed descriptions of the individual stories, see the 12 Brides of Christmas webpage here.
The 12 Days of Christmas Cookbook: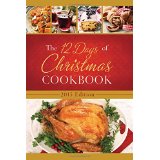 Wonderfully unique, The Twelve Days of Christmas Cookbook: 2015 will delight taste buds and make your Christmas even merrier! Featuring tasty recipes organized into fun categories including: Appetizers on a Platter; Beverages a-Blending; Breads a-Rising; Breakfast Dishes a-Baking; Candies a-Boiling; Cookies a-Cooling; Desserts a-Delighting; Kids a-Cooking; Main Dishes a-Mixing; Salads a-Crunching; Sides a Steaming and Soups a-Simmering
With easy entertaining tips and ideas, this sure-to-be-a-favorite cookbook is overflowing with fantastic recipe ideas for the entire holiday season and beyond!
 Happy cooking and reading!
*Like* my Facebook author page and join me on Twitter!
#lovingthecowboy