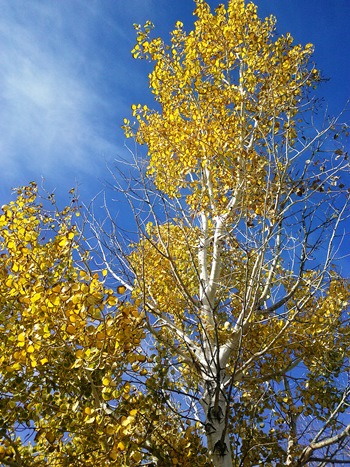 When I was a child, my parents drove around town on wintry Christmastime nights so we could ooh and aah at decorated houses glowing with lights and roof-top displays. How I loved the fantasy lands that appeared, twinkling through the foggy dark.
When I had children of my own, we did the same, and I thrilled to see delight spark in their eyes. Even as an adult, I still enjoy the intricate beauty and balance of illumination against the night.
But there's a display on right now that far exceeds what man can craft – the autumn leaves. Parks and neighborhoods and hills are exploding with color. And against a bright blue sky, the golds and reds and yellows are piercingly brilliant.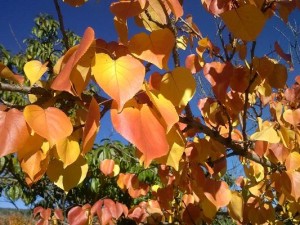 This year, before it's too late, take a little time off and drive through older neighborhoods where established trees are in full glory. Enjoy autumn – one of God's most exquisite displays.
Instead of waiting to see what will happen, let's look at what God is doing right now.
… then shall all the trees of the wood rejoice before the Lord, for He cometh …
Psalm 96:12, 13
*Like* my Facebook page and follow me on Twitter.
#lovingthecowboy