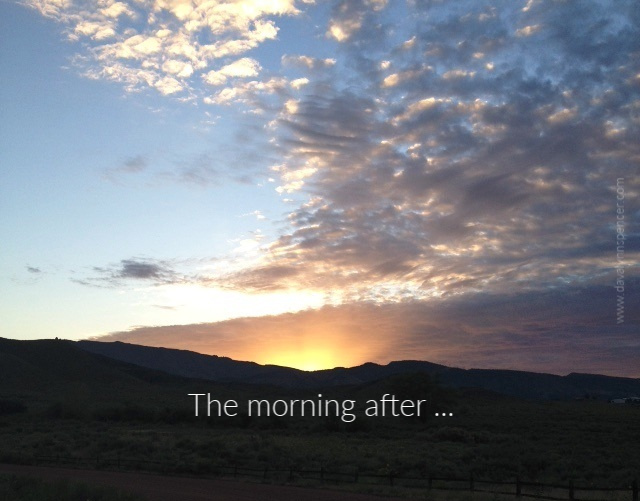 By Davalynn Spencer @davalynnspencer
Did you grow up like me, feeling like the day after Christmas was anticlimactic?
What about the day after your birthday? Downer, right?
I once heard a world champion bull rider say that after winning the fancy gold and silver, ruby-encrusted belt buckle at the National Finals Rodeo in Las Vegas, he tossed it on the bed realizing he was a has-been. The big push to "win the world" started all over again the very next day.
But the day after Easter is different because Jesus did the unexpected.
He didn't only die on the cross to make us right with God. He got up out of the grave with resurrection life pulsing through Him. He got up so He could walk beside us the next morning, and the morning after that, and the morning after that.
People visit the graves and tombs of famous individuals all over the world. The Taj Mahal is a shrine to a man's beloved wife. The pyramids mark the burial sites of ancient Egyptian pharaohs, and the Tomb of the Unknown Soldier in Arlington National Cemetery in Virginia, USA, honors deceased, unidentified U.S. military service members.
Tourists in Israel visit sites alleged to have entombed the crucified body of Jesus – but they're empty. The actual tomb was empty on the third day after His crucifixion, not because treasure-seeking raiders robbed it, but because God did.
He robbed the grave and left behind the promise that life wins.
A couple thousand years ago, the followers of Jesus watched Him – and their hopes and dreams – die. Then they heard He was alive. He started showing up at different places, and nothing was ever the same again.
He's still doing that. When Jesus shows up in our lives, we are no longer alone, isolated, cut off. He is with us and His resurrection life flows though us.
He's still walking with us through life. He is life.
Thank God for the morning after.
~
On the first day of the week, very early in the morning,
the women took the spices they had prepared and went to the tomb.
Luke 24:1 NIV
Thank God for the morning after.
Click To Tweet
His personal storm had quieted, slid away untended, and with the morning came a peculiar trait that had carried him through life with something like hope. He didn't know when it started, but he knew it was the reason he leaned toward daybreak. Maybe something his mother had told him early on, but he wouldn't dredge through the memories to find it. ~An Impossible Price  (See the Front Range Brides series)
Inspirational Western Romance – where the hero is heroic.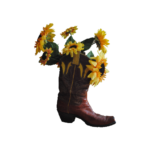 Want a free book? Sign up for my Newsletter!
#lovingthecowboy
(c) 2020 Davalynn Spencer, all rights reserved.
 #WesternRomance #ChristianFiction #FreeBook #HistoricalRomance