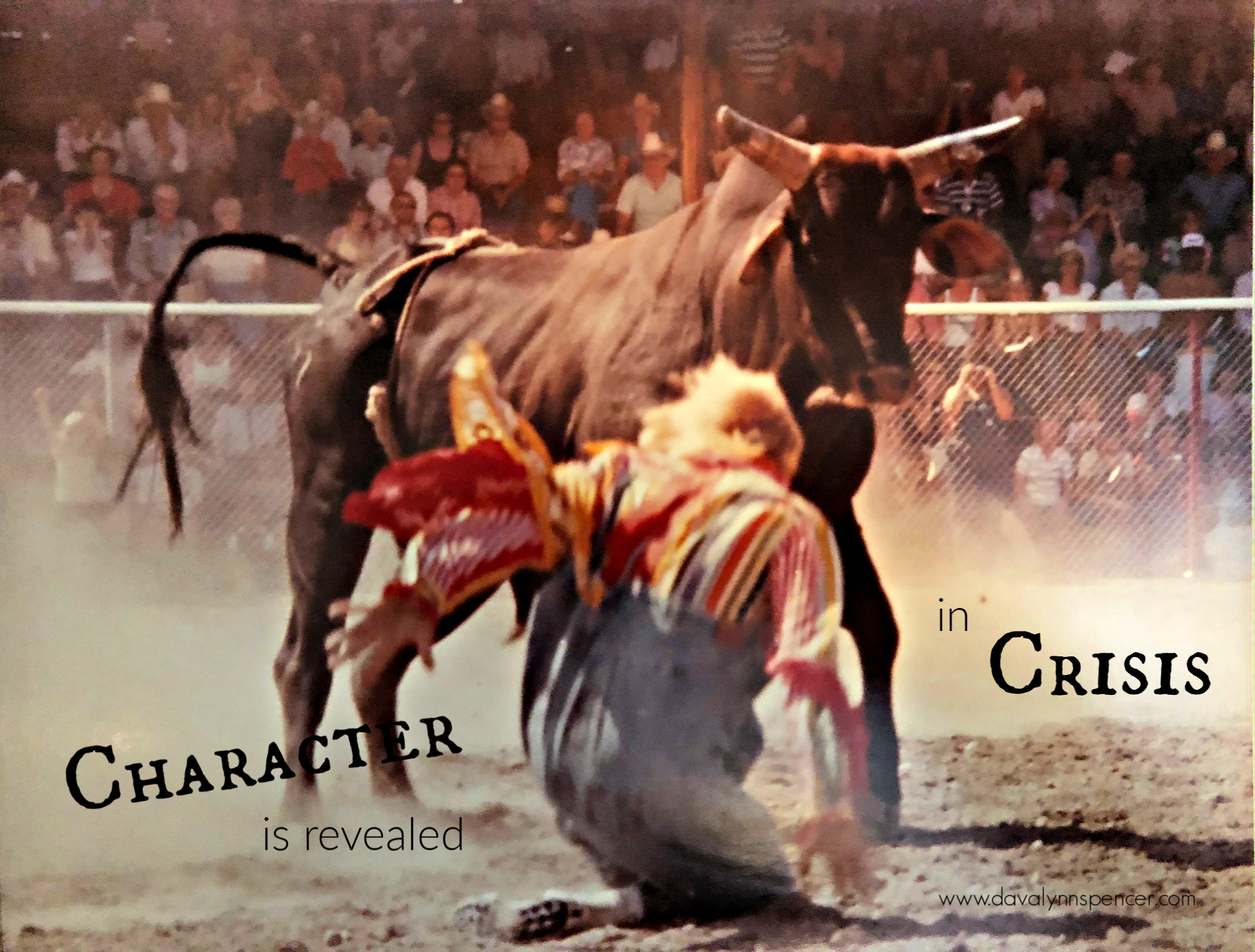 By Davalynn Spencer @davalynnspencer
The crowd gasped and held its collective breath—complete silence in and around the arena. Nothing but the imagined heartbeat of the bullfighter about to be trampled.
And then "The Grizz" turned away and trotted toward the out gate.
The bullfighter got up and walked to the fence.
Destruction, for some unknown reason, had passed him by.
It all happened so quickly that I had time for one photo with my manual Nikon camera. No auto focus, no auto anything, and I was shooting slide film. When we later viewed the slide on a projection screen, light pierced through that bull's eye. It was looking right at the bullfighter.
In those days, I suspected Grizz caught a glimpse of an angel standing guard with its flaming sword.
Now, many years later, I still believe that.
Not everything can be explained. Nor is everything that happens expected. And some of it is just downright terrifying.
Jesus gave us a heads-up when he said, "In this world you will have trouble. But take heart! I have overcome the world" (John 16:33).
Yet it's what He said just before those words that inspires me most: "I have told you these things, so that in me you may have peace."
As an author, I write trouble into every story. It comes in the form of external conflict and internal conflict. That conflict, or crisis, is what reveals a story character's true character.
The same can be said of our current #stayathome situation. Are we showing our families, neighbors, and friends how to walk through the fire? Do they see the peace of Jesus in our eyes – even when we face the big, bad ugly?
Someday our children will recall how their parents and grandparents handled these trying times. The boredom. The isolation. The frustration. They will face trouble as adults, and they will remember how we walked them through it. How we got creative. How we loved and prayed and trusted God.
May we take heart, and allow our character to be revealed not only in this unusual and unexpected crisis but in Christ and the peace He offers us.
~
Crisis reveals a story character's true character.
Click To Tweet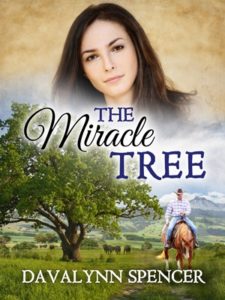 A couple hundred feet and the cattle saw the opening in the fence. Eli revved the quad's engine and hollered. The lead cow broke into a run. The others followed.
   Low flames snaked along the hillside and into a stand of scrub oak. Embers rained down as Eli flew past, and the odor of burning straw filled his nostrils. A prick on his head announced the reason, and he yanked off his hat. A quarter-sized hole had burned through the crown. He flung it aside and scrubbed his hair.
   Following the panicked herd through the gap, he heaved a sigh of relief. He'd made it.
   The engine choked, sputtered, died. The quad jerked to a stop.
   A great calm settled over him as he stepped off the machine and faced the fire. ~The Miracle Tree
Inspirational Western Romance – where the hero is heroic.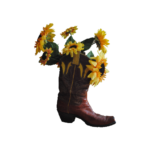 Want a free book? Sign up for my Newsletter!
#lovingthecowboy
(c) 2020 Davalynn Spencer, all rights reserved.
 #WesternRomance #ChristianFiction #FreeBook #HistoricalRomance