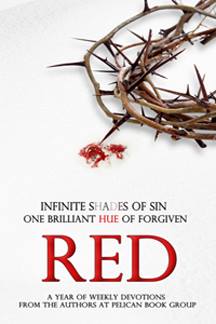 Seriously?
Women are supporting the book, Fifty Shades of Grey? They approve exploitation?
Where are those who will stand up and say, "This is not a story of love"?
If you want romance, read romance. Read uplifting, liberating stories of "love wins." There are countless books by excellent authors who have written such tales.
And you know what?
In the inspirational market, you will find even deeper stories of men and women looking for redeeming love-me-in-spite-of-my-faults encouragement.
The books are out there.
Don't pay money for and read a book just because it is hyped by marketers and movie makers.
Don't support something that will lead young women down a dishonoring and denigrating path.
Pick something else. Tout something else.
Wouldn't you rather feel good after reading? Wouldn't you rather feel uplifted, as if there is hope in our crazy world?
You can. Here is a list of 15 awesome inspirational books to start with: 15 Christian Novels
And if you really want to kick this recent Grey hoopla in the teeth, shed the light of God's love on it and order the weekly devotional book, RED, from Pelican Book Group or Christainbook.com.
Fight back. Spread the word this Valentine's Day. Share the truth.
Real love wins.
For God so loved the world that He gave …