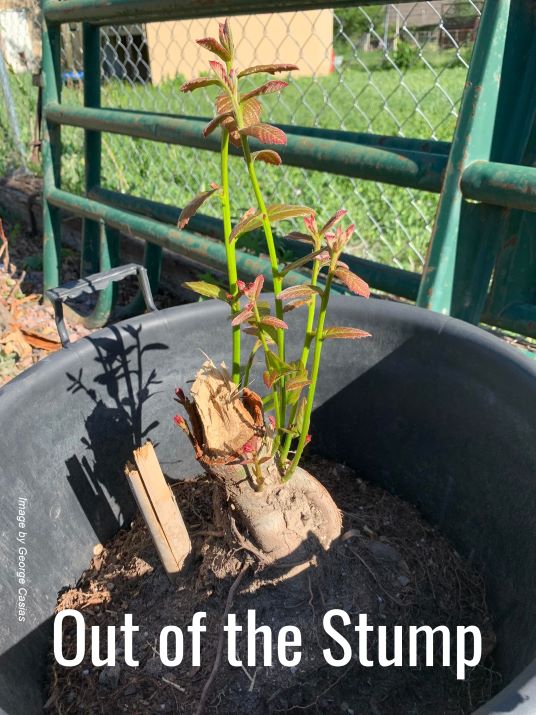 Davalynn Spencer @davalynnspencer 
Last month, a tree in our young orchard was snapped off accidentally about six inches above ground level. Distressing, to say the least, and costly as well. It had to be replaced.
My husband dug up the stump and tossed it aside to make room for a new tree. A couple of weeks later, instead of throwing it away, he put the stump and its root ball in a bucket and added water to see what would happen.
The dried-out stump just sat there in the bucket looking mutilated, forlorn, and forgotten.
But appearances can be deceiving.
Several days later, it sprouted.
The resurrected stump reminded me of how often I mistakenly think defeat is the end. That failure is final and everything is too late.
This may be true in certain cases such as a missed field-goal attempt that would put one football team ahead of the other before the game's end.
But I believe in most situations, this sentiment is not true. And more often than that, I believe it is one of our enemy's greatest weapons.
Satan may not succeed in tempting us away from godly living, but he's very good at disabling us with doubt and discouragement. We shut down, become ineffective, and often fall to depression.
How do we counter the attack?
We need to get ourselves in the right place with the necessary nutrients. We need the spiritual counterparts of what the tree stump needed: soil, water, and light.
When we get around God's people and get into God's word, we start healing and growing.
The Bible tells us to let our roots go down deep into the soil of God's marvelous love.   Jesus said He is the Light of the world and that those who believe in Him will have rivers of living water flowing from within them.  
The prophet Isaiah encouraged the people of Israel that Messiah would come from King David's lineage. "Out of the stump of David's family will grow a shoot— yes, a new Branch bearing fruit from the old root" (Isaiah 11:1). 
Even ancient Job knew all was not lost: "For there is hope for a tree, If it is cut down, that it will sprout again, And that its tender shoots will not cease" (Job 14:7).
No, failure is not final – unless we're talking about eternity and failure to trust Jesus. How many chances do we get to choose Him before we die? If we keep waiting and we hit eternity without Him, it will be too late. Failure to take God at His word is one final and fatal mistake that has no do-over.
So let's do it now.
No do-over Click To Tweet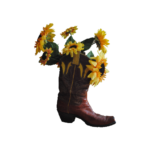 Inspirational Western Romance – where the hero is heroic.
FREE book via quarterly Newsletter!
Amazon Author Page | Facebook | Twitter | Pinterest 
Blog | Goodreads l Instagram| Book Bub
#lovingthecowboy
#WesternRomance #CowboyRomance #HistoricalFiction #ChristianFiction
(c) 2023 Davalynn Spencer, all rights reserved.