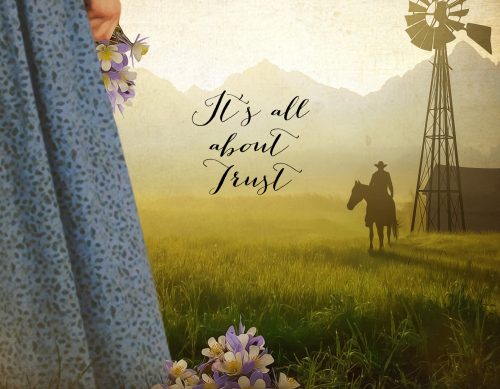 Davalynn Spencer @davalynnspencer 
People often ask how much of myself I put into my books. The question is straightforward, but most answers are ambiguous. The view we see of ourselves from the inside out is different from the view others see from the outside in.
When I wrote Book 2 of the Cañon City Chronicles, Straight to My Heart, I included a struggle in the heroine's life that was similar to one of my own: Trust.
Trusting the Lord with my eternal soul has always been easier than trusting Him with other things like my children, my career, or my family's health.
I know God is perfectly capable of taking care of me and those I love, so why do I fret? Why can't I let go of worry?
I believe it has to do with choice on two levels:
The choice to let God work things out
The choice to rely on Him to carry me through the result—regardless of what it is.
Like Livvy, the lead female character in my book, I have the options of trust or anxiety. I can depend on the one who created the delicate columbine that thrives in the rugged Rocky Mountains, or I can fall back on my own understanding.
When I look at it that way, there really is no contest. My comprehension and perspective are limited. I'm much better off uncurling my fingers and letting God take over—even when His plan doesn't exactly match up with mine.
After all, He really does know what He's doing.
What do you struggle with when it comes to trusting God? How do you let go? I'd love to hear from you in the comments below.
~
Trust in the LORD with all your heart
and lean not on your own understanding;
Proverbs 3:5
It's all about trust
Click To Tweet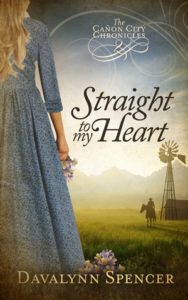 Trusting God with her eternal soul had been easy for Livvy. She had been raised to take Him at His word, and she believed what He said about salvation. It all made sense to her—God's gift of love and salvation in Jesus. But trusting Him with her heart where Whit Hutton was concerned? For some reason, that was harder. ~Straight to My Heart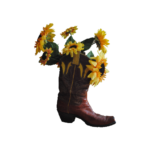 Inspirational Western Romance – where the hero is heroic.
FREE book via quarterly Newsletter!
Amazon Author Page | Facebook | Twitter | Pinterest 
Blog | Goodreads l Instagram| Book Bub
#lovingthecowboy
#WesternRomance #CowboyRomance #HistoricalFiction #ChristianFiction
(c) 2023 Davalynn Spencer, all rights reserved.