Davalynn Spencer @davalynnspencer 
Are we there yet?
Have you ever heard that question roll out from the back seat of your car during a family vacation?
Or have you asked it yourself in the middle of a long and tedious road trip? It's just so hard to be patient when the journey seems never-ending.
But the journey isn't always on a road. Sometimes it's our job, the work we do, or the race we run—the pressing on. It's not easy. We have to want it badly enough that we'll give the pursuit all we've got.
We might not be where we want to be yet, but we will be because God is faithful. 
God promised He would never abandon us but would always give us the strength we need.
That means we're not in this alone.
I press on to reach the end of the race
and receive the heavenly prize
for which God, through Christ Jesus, is calling us.
~
We're not in this alone. Click To Tweet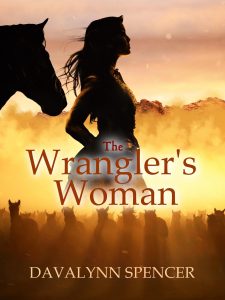 Josiah Hanacker doesn't give up, especially where his family is concerned. ~The Wrangler's Woman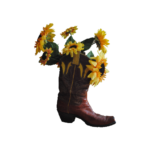 Inspirational Western Romance – where the hero is heroic.
FREE book via quarterly Newsletter!
Amazon Author Page | Facebook | Twitter | Pinterest 
Blog | Goodreads l Instagram| Book Bub
#lovingthecowboy
#WesternRomance #CowboyRomance #HistoricalFiction #ChristianFiction
(c) 2023 Davalynn Spencer, all rights reserved.