Davalynn Spencer @davalynnspencer 
Early afternoon light dims beneath the gray underbelly of an approaching storm and thunder rolls from one side of the river valley to the other.
Twenty minutes later, "… the rains are over and gone….the cooing of doves is heard in our land" (Song of Solomon 2:11-12). 
I love these sudden and powerful Colorado storms and have included them in several of my novels set along the Front Range.
They remind me of God in His strength and majesty. In His provision and love.
He is greater than anything I face.
Greater than any fear or foe.
Great enough to set the doves cooing in the drip, drip, dripping trees after the rain.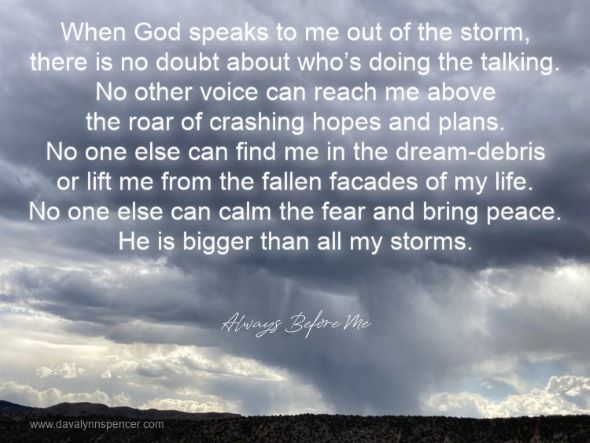 Out of the storm
Click To Tweet
Congratulations to Barb Sanford, winner of last week's drawing!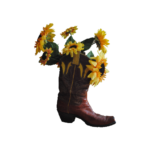 Inspirational Western Romance – where the hero is heroic.
FREE book via quarterly Newsletter!
Amazon Author Page | Facebook | Twitter | Pinterest 
Blog | Goodreads l Instagram| Book Bub
#lovingthecowboy
#WesternRomance #CowboyRomance #HistoricalFiction #ChristianFiction
(c) 2023 Davalynn Spencer, all rights reserved.