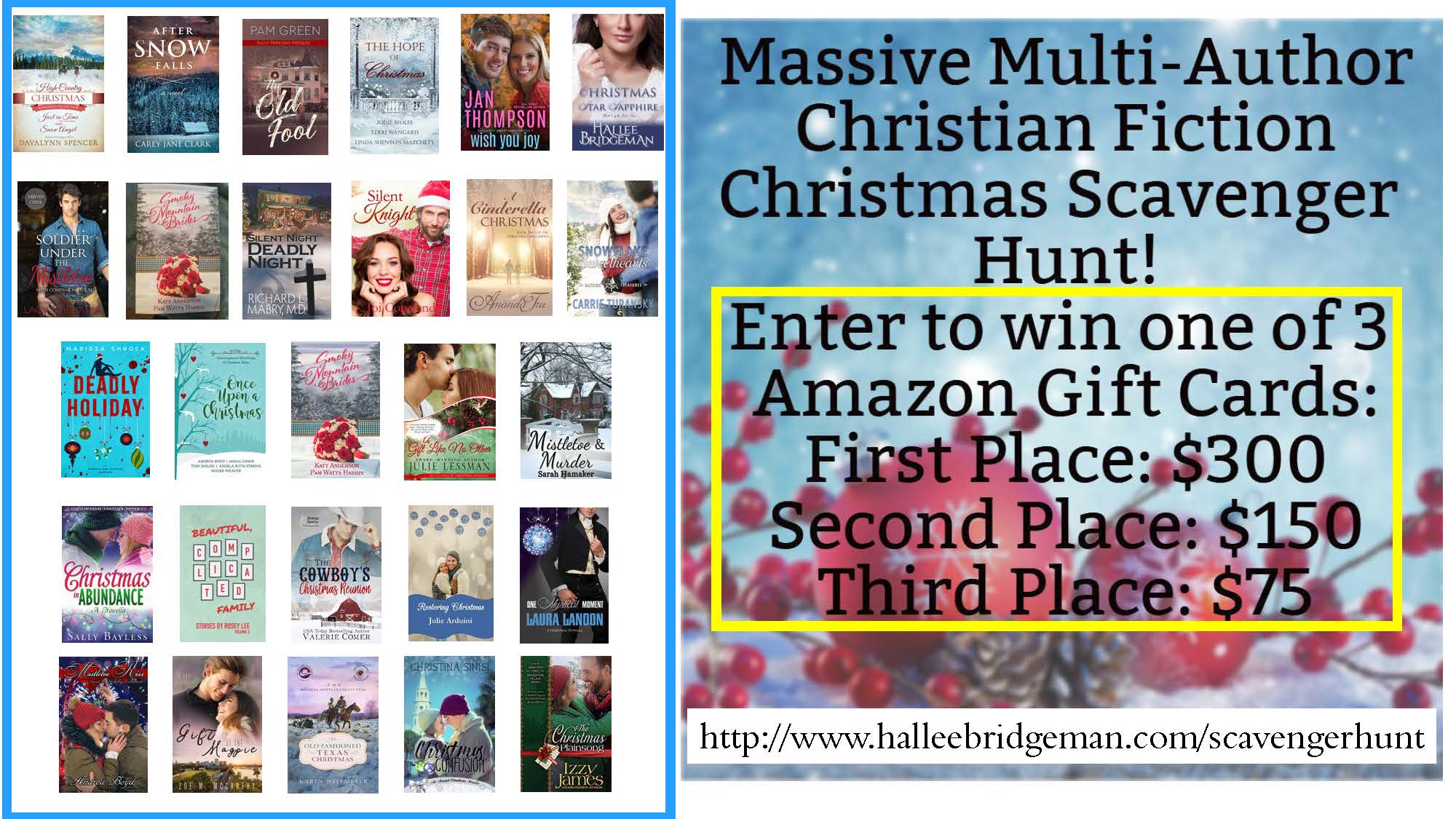 By Davalynn Spencer @davalynnspencer
Welcome! This week I'm part of a multi-author Christmas scavenger hunt and I'd love it if you'd join us in the fun.
At each author's blog, you will find a question that can be answered by checking out the free preview for their book on Amazon. Each blog will also direct you to the next blog in line. Answer each question by using this Google form. Be sure to answer every author's question to be entered for a chance to win our fabulous Grand Prize.
At the end of my post is a link to the next author's blog, so  keep reading. If I'm the first author you happen to see, no worries. The Google form gives you links to all twenty-seven authors.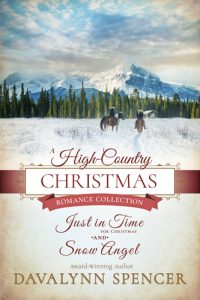 In my Christmas novella set, A High Country Christmas: Romance Collection, two novellas are found under one cover: my brand new Just in Time for Christmas and last year's Snow Angel. Each is a historical stand-alone story about those looking for love in the high-country parks and peaks of Colorado. Cowboys, anyone?
In Just in Time for Christmas, Abigale Millerton's grandfather dies while she's away at a Denver girls' school. Alone now for the second time in her young life, she leaves school and returns to her adoptive grandparents' ranch in the Catamounts near Divide. At seventeen, she's faced with a floundering ranch, a timber thief pinching her lodgepole pine, and a cowboy intent on stealing her heart.
And locals don't call the area the Catamounts for nothing. Catamount is another word for mountain lion.
Now for your entry in my part of the scavenger hunt: Go to A High-Country Christmas: Romance Collection on Amazon at this link. What is the phenomenon that Abigale mentions, saying it needs "precise conditions" before it can happen?  Find the answer by looking in the free "look inside" feature, then fill out this Google form and head on to the next blog!
Thank you so much for visiting. The next author on the tour is Sarah Hamaker, who will tell you about her Christmas book Mistletoe & Murder. You can find her blog at this link. Remember – the round-robin will end on December 16th at 11:59 PM EST.
Have a blessed Merry Christmas, and may all that you read be uplifting!
~
multi-author #Christmas scavenger hunt
Click To Tweet
Maegan Morin – you are the randomly selected winner of last week's "Make A Joyful Noise" book giveaway. Congrautlations! I will be in touch.
Inspirational Western Romance – where the hero is heroic.

Want a free book? Sign up for my Newsletter!
#lovingthecowboy
(c) 2019 Davalynn Spencer, all rights reserved.
#ChristmasRomance #WesternRomance #ChristianFiction #FreeBook