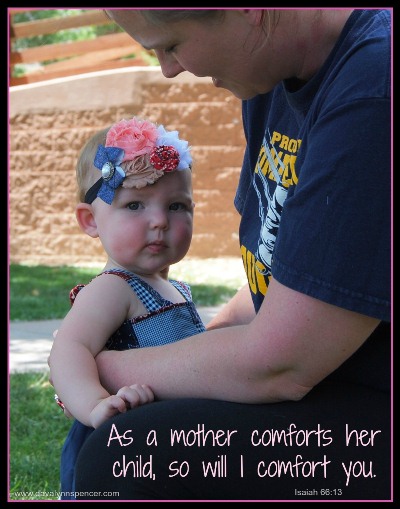 By Davalynn Spencer @davalynnspencer
My mother taught me most of what I know, but four important lessons stand out in my memory—two don'ts and two do's:
Don't …
… push your hair behind your ears—it makes them stick out.
… put your hands in your sweater pockets—it makes them sag.
Do …
… moisturize your neck as well as your face.
… love Jesus more than anyone, even me.
Mother's advice scored much higher than that of other wisdom merchants in my life: three out of four for accuracy isn't bad.
Number one was probably something she heard from her mother. The women in our family all have very thick hair, but today we all know that hair isn't what pushes ears in or out.
Number two is factual, proven by the old, comfortable sweater I wear around the house but never in public.
Number three is a bit of prophetic perception that is better followed than ignored. For as any woman over the age of thirty has discovered, there is no undoing of neglect.
And number four is the most precious of all gems Mother could have given me. It is the North Star of her guidance, the essence of what I hope I have instilled in my own children.
Over the years my mother's words have comforted me—as have God's. The Lord and I first met through her tender nurturing, and for that introduction, I will be forever grateful. For as she taught me to love Him more than anyone else, so I have learned that He loves me more than anyone else ever could.
Can a mother forget the baby at her breast
and have no compassion on the child she has borne?
Though she may forget,
I will not forget you!
See, I have engraved you on the palms of my hands.
Isaiah 49:15,16
COMING SOON … An Improper Proposal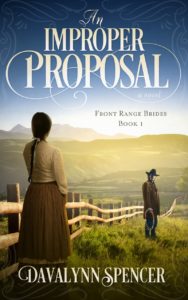 Words she'd learned at her mother's side rippled through her like a silken thread. All things work together for good to them that love God.
Connect with me via Newsletter | Facebook | Pinterest
#lovingthecowboy
Save
Save
Save