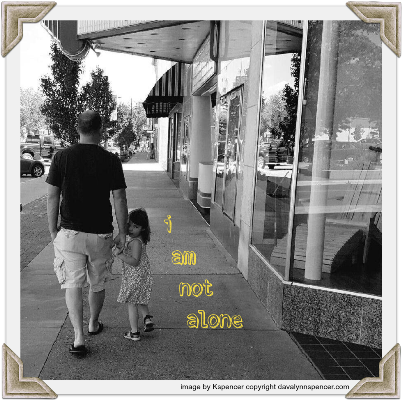 By Davalynn Spencer @davalynnspencer
Ever feel like it's you against the world? Occupationally, relationally, or physically if it's not one thing, it's another – right?
Just when we get our sea legs under us, a rogue wave hits, the deck rolls, and our stomachs follow. Why can't our careers, relationships, and health be set on good ol' terra firma?
I've learned the hard way that asking why is pointless. The answers to who, what, where, when, and how are much more satisfying.
WHO?
Lately, I've been reading about Jesus and how He dealt with people – His shouting, His quiet calm, His name-calling, His promise-giving. He was anything but static.
WHAT?
At one point, He told people He was the light of the world, and the Keepers of the Status Quo had a fit. You can read the account in John 8:12-20.
WHERE?
Right in the middle of the ruckus, Jesus revealed his personal, trinity-like support – a three-legged stool, if you will. The realization was so moving for me that I drew lines in my Bible connecting the three points Jesus made when addressing His adversaries:
I know where I came from
I know where I'm going.
I am not alone.
WHEN?
This is the kind of support we all need when the deck starts tilting.
In Him, we find origin, destiny, and companionship.
With Him, we can face any upheaval.
HOW?
May we let Him be our purpose, direction, and comfort.
(Listen to Kari Jobe sing "I Am Not Alone.")
AVAILABLE for pre-order! … An Improper Proposal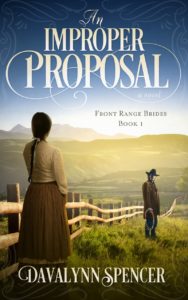 Never had she felt so alone, so abandoned. Not even after her mother's consumptive death at the rooming house.
Connect with me via Newsletter | Facebook | Pinterest
#lovingthecowboy
Save
Save