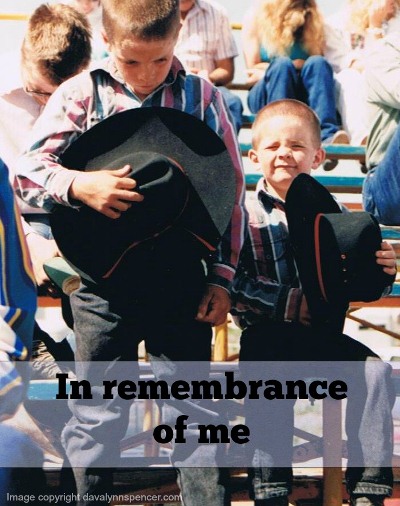 By Davalynn Spencer @davalynnspencer
If you've been to a rodeo, you know that the only moment of absolute silence usually follows a downed rider who fails to rise from the arena floor under his own power.
Apprehension sucks the collective breath of the crowd as they wait to see the cowboy push to his hands and knees.
When he does, the grandstands explode with applause and cheers.
When he doesn't, the air is still as death.
At 3 p.m. today, Americans across this nation will pause for one minute of silence to remember those who have fallen on battlefields and did not rise.
This official Moment of Remembrance seems like a very small thank you for those who have died in service to our nation—"the land of the free and the home of the brave."
In many homes those sacred moments of remembrance come every day a parent or spouse walks by a vacant room, an empty chair, or a cherished photograph. They don't need a congressional act or national holiday. They can't help but remember.
May we all do the same today, even if we can't possibly remember the history of extended days and decades gone by.
Let us take at least a minute to convey the grace of gratitude as we pause and say, "I thank my God every time I remember you." Phil. 1:3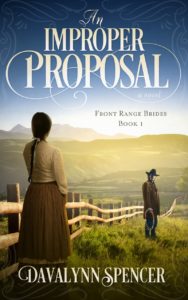 Mae Ann dropped to her knees, ears ringing from the close gunshot. She lifted Henry's head, and his blue eyes teared at her touch. Her first.
"I'm sorry," he whispered. "I … " Blood trickled from the corner of his mouth as he fought for a gurgling breath. His last.
 AVAILABLE for pre-order : An Improper Proposal
Connect with me via Newsletter | Facebook | Pinterest
#lovingthecowboy
(c) 2017 Davalynn Spencer, all rights reserved. 
Save
Save
Save
Save