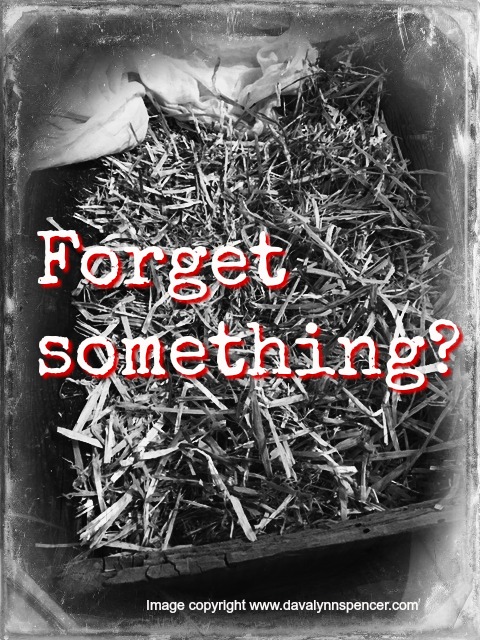 By Davalynn Spencer @davalynnspencer
Last week I visited a local nursing home and overheard an elderly resident making his way out of the television room after a Christmas celebration.
"They forgot about Jesus," he told a passing CNA. "It's all Santa Claus."
The white-haired fellow shuffled down the hallway toward his room, hands gripping the walker that preceded his shallow steps.
"Santa can't forgive you your sins," he said to anyone who would listen. "But Jesus can."
The bent little man may have forgotten a lot of things, but he hadn't forgetten about hope.
And at the end of the season—or the end of a life—isn't that all that really matters?
~~~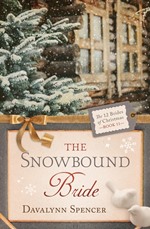 Just inside the barn's wide door, Ara paused by a new wooden manger filled with fresh hay as if awaiting a heavenly guest. Bending to breathe in the grassy perfume, she closed her eyes and marveled at the simple pleasure. A scuffling step said Buck was near.
"It's an offering." He stopped beside her and fluffed the hay with his large, rough hands. "He came to stockmen, you know. Like us. And His ma made His bed in a barn."
Ara's heart warmed at Buck's uncharacteristic tenderness. "It's a wonderful gift. Exactly what the Christ child would need."
His thick brows rose with hope. "You really think so?"
"Of course. Warmth and shelter and love. The same things we all need. I'm sure He would have been most comfortable in this crib you've made."                                                                                                       ~ from The Snowbound Bride
Connect with me via Newsletter | Facebook | Pinterest
#lovingthecowboy
(c) 2017 Davalynn Spencer, all rights reserved.