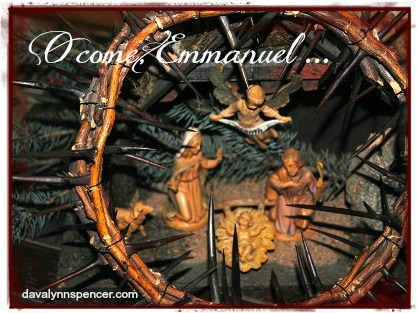 By Davalynn Spencer @davalynnspencer
Rejoice, whether you celebrate the western interpretation of Christmas or not.
Rejoice, for Christ – Messiah – the Word – our Savior became flesh and dwelt among man.
Rejoice with those who sing His praises!
The link below will take you to one of my all-time favorite Christmas songs. But I warn you, if you are looking for a quiet and timid rendition of "O Come, O Come, Emmanuel," this version is not for you. This modern version (by For King & Country) will open unseen portals and let you listen to what it might have sounded like when Heaven's Armies sang to shepherds.
Merry Christmas, and …
~~~
Connect with me via Newsletter | Facebook | Pinterest
#lovingthecowboy
(c) 2017 Davalynn Spencer, all rights reserved.