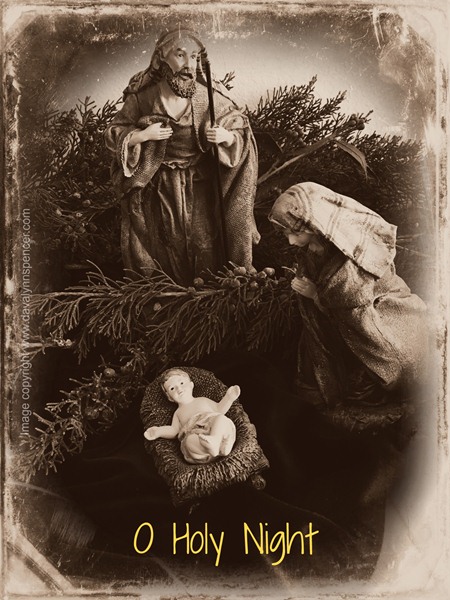 By Davalynn Spencer @davalynnspencer
I think the flagship song of religious Christmas celebration should be retitled: "O Horrifying Night."
(Before you stop reading to write me a scathing email, think about it.)
The whole Nativity scenario is the perfect setup for stress: essential homelessness for a young expectant mother—no B&B's in Bethlehem. Imminent delivery, less than clean or comforting surroundings, and strangers everywhere, some of them (aka shepherds) showing up to see the baby in the middle of the night.
Sounds pretty horrifying to me.
Okay, I admit I love the song, "O Holy Night" (listen here), and have played and sung it countless times, but it romanticizes a traumatic moment in human history, leaving out the pain, apprehension, and yes, the risk of birth.
And yet, God chose to share even this with us—basic entry into human life on earth.
It's just like God to show up on the darkest nights in the hardest situations. When fear of the known or unknown wraps us in lightless terror, He comes with hope and comfort. He chooses the quietest moments, when uncertainty of security amplifies anxiety. When faith is at its lowest ebb or absent altogether.
Consider Abraham, Isaac, Jacob … the shepherds near Bethlehem. Each met God in fear or wonder at night.
And He's still showing up.
Regardless of our personal situations this year, may we sense His presence in our darkest nights. Whether they be holy or horrifying, may we take comfort in the fact that He is here. *Emmanuel—God with us. 
*Also rendered Immanuel

~~~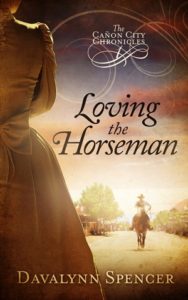 "Prospectors and speculators will tell you there is no gold in Cañon City. Show them otherwise. Let the trial in your life—whatever that trial may be—purify your faith to a burning, burnished gold, worthy of the King who was the Child, so that something more valuable than mined mountain ore will shine for Him here." ~Caleb Hutton in Loving the Horseman
Connect with me via Newsletter | Facebook | Pinterest
#lovingthecowboy
(c) 2017 Davalynn Spencer, all rights reserved.