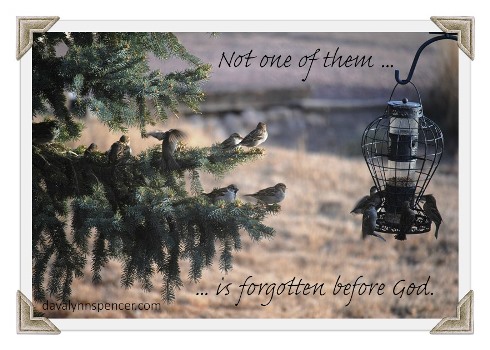 By Davalynn Spencer @davalynnspencer
Sometimes we feel forgotten.
Overlooked.
Unappreciated.
Lost.
But we're not.
"Are not five sparrows sold for two copper coins? Yet not one of them has [ever] been forgotten in the presence of God. … Do not be afraid; you are far more valuable than many sparrows" (Luke 12:6, 7 AMP)
His eye is on the sparrow. It's on us, too.
Take Him at His word.
I'd love to connect with you through:
Newsletter | Facebook | Pinterest
#lovingthecowboy