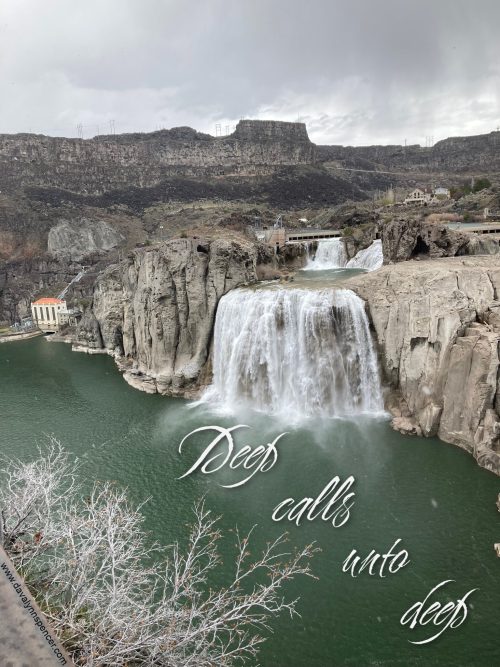 Davalynn Spencer @davalynnspencer
Iconic images of frozen Niagara Falls have hit the Internet as hard as a recent wintry storm hit North America.
Amazing that the water's thunderous, rushing journey can be stopped.
I've never been to New York and the Niagara River, but I've heard the roar of Shoshone Falls* on the Snake River in Idaho. I've seen the rapids of Great Falls, Montana, and understood the portage of canoes by Lewis, Clark, and their companions along that stretch of the Missouri River.
And I love the pivotal scene in The Last of the Mohicans set behind a cascading veil of roaring water.
It is humbling to stand near such a display of natural strength.
A favorite scripture of mine speaks of "the noise of Your waterfalls" (Psalm 42:7 NKJV). But it is what precedes that phrase that captures my attention:  
Deep calls unto deep … 
What does that even mean?
As I searched for definition, I read several versions of this scripture and settled upon the poetry in The Passion Translation as the psalmist cries out to God:
My deep need calls out to the deep kindness of your love.
That rings true in the recesses of my own heart. No one knows me quite so well as God, not even my family.
Often people suffering similar grief will share similar grace. They recognize the deep wounds of the other as well as their deep dependency upon God.
If you have found someone like that, treasure them. If you have not discovered that the depth of God's love will meet the depth of your need, talk to Him. Pour out your pain. Be honest in your complaint, for though He already knows, He loves to hear your voice.
And take heart in the next verse of Psalm 42, the one that assures us of God's response to those who trust Him:
The Lord will command His lovingkindness in the daytime,
And in the night His song shall be with me—
A prayer to the God of my life.
Psalm 42:8 NKJV
~
Deep calls unto deep
Click To Tweet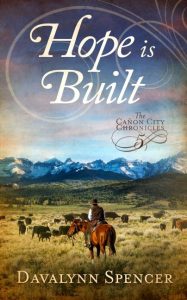 Kip leaned sideways and looked past Hugh with a question wrinkling his face. "Did you buy a devil wagon?"
"No, I did not buy a devil— And don't call 'em that."
"You do."
Hugh ran his hand over his face, wiping away what he wanted to say at being dressed down, first by his horse and then by his youngest son. "Don't talk back. Just do what I told you."
Ty and Kip skedaddled inside, too fast for Hugh to call them back and warn them to be quiet about it. Like that would help. 
He set out for the east pasture, following a thin trail of women's clothing. Found a hair brush. Toothbrush. A near-empty tin of face powder next to a small sage brush with flesh-colored leaves. It could have been Jane's possessions scattered across the grassland.
His housekeeper had looked after Jane's belongings seven years ago, and at first, Hugh resented the purging. But he soon realized it was for the best. Finding reminders of his deceased wife in unexpected places only dug the wound deeper.
Until now, all that had reminded him of her were two dark eyes looking up at him from the face of his youngest son. ~Hope Is Built
Congratulations, Kim Hansen. You are the randomly chosen winner from last week's giveaway!
Inspirational Western Romance – where the hero is heroic.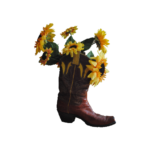 FREE book via quarterly Newsletter!
Amazon Author Page | Facebook | Twitter | Pinterest 
Blog | Goodreads l Instagram| Book Bub
#lovingthecowboy
#WesternRomance #CowboyRomance #HistoricalFiction #ChristianFiction
(c) 2023 Davalynn Spencer, all rights reserved.
*Shoshone Falls
Thank you, Diane Sillaman, for mentioning this marvelous verse.