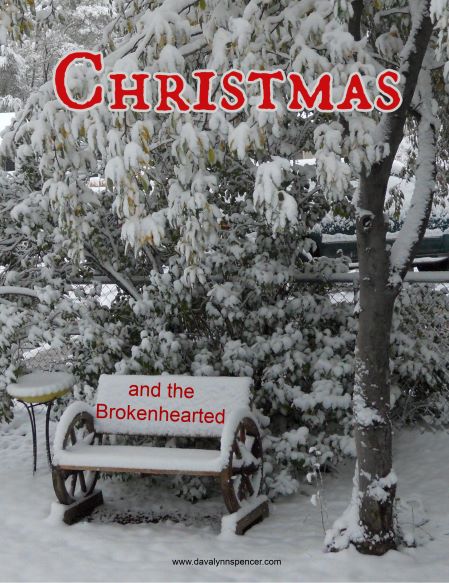 By Davalynn Spencer @davalynnspencer
I have never thought of Christmas as a time of gratitude for those who grieve.
However, I've had a closer look lately.
Long ago, the prophet Isaiah foretold that God would send One to bind up the brokenhearted and comfort those who mourned.
That doesn't sound much like the messages we hear blaring from print and social media this time of year, yet it is a priceless promise.
Jesus was the One sent, the One Isaiah spoke of, and whether He arrived two thousand years ago in the spring, fall, or winter isn't as important as the fact that He came. This is the season we celebrate His arrival – and we call it Christmas.
In recent months, many have lost loved ones, or know friends who have. This will be the first Christmas without that special person.
Those of us who walk around broken and bleeding on the inside need that One Isaiah spoke of to bind our wounds. The rest of us may want to gather those mourning friends into our home during the holiday season, but let's first seek the Lord's guidance in our invitations.
Everyone grieves differently, and some may not want to join a cheerful crowd of people they don't know well. They may want to spend a quiet Christmas remembering.
There is nothing wrong with remembering and being away from the noise and clamor makes it easier. It's one of the ways people grieve, and according to my pastor, grieving is one of the ways we show our love.
Holidays, by their very nature, often magnify the grief. When that is the case, we can still bring comfort. If an invitation to dinner or festivities is what your friend would enjoy, then by all means, extend it. Feeling included and loved is a boundless blessing.
But if they don't want or need that, try a simple gift as a reminder that you are there for them and aware of their pain. It could be:
A
good book.
Homemade fudge.
A small bag of cookies.
A hand-written letter or card.
A loaf of pumpkin or banana bread.
A wreath for their door (and the hanger).
Colorful handmade cards from your children.
A simple note sharing what you like about them.
A Christmas mug stuffed with packets of hot cocoa.
A sampling of what you enjoyed at your celebration feast,
enough to make two meals.
Mittens, gloves, or a scarf.
A hug, a carol, a prayer.
Too many people neglect prayer because they think it doesn't do any good. What a tragic loss.
Prayer wraps a loved one's heart in the richest of robes and lifts it to the Father's attention. It also has a way of touching our own harried soul, for when we listen as well as speak, we place ourselves close enough to hear His whisper. 
In your celebrations this year, look around and see who needs a simple gift, a tender touch, or a heartfelt prayer.
And may the Peace of Jesus and His radiant Joy permeate your own home this Christmas and beyond.
~
The Spirit of the Sovereign Lord is upon me because the Lord has
anointed me to preach good news to the poor. He has sent me to bind up the
brokenhearted, to proclaim freedom for the captives and release from darkness
for the prisoners, to proclaim the year of the Lord's favor and the day of vengeance
of our God, to comfort all who mourn, and provide for those who grieve in
Zion—to bestow on them a crown of beauty instead of ashes, the oil of gladness
instead of mourning, and a garment of praise instead of a spirit of despair.
Christmas and the brokenhearted.
Click To Tweet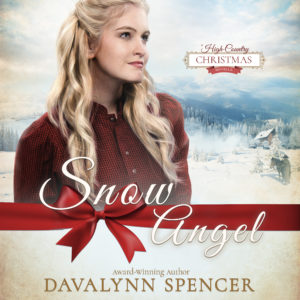 Wil considered the mysterious package for a moment, then offered it to Lena. "This is your Christmas gift. Now might not be the right time, but I didn't see any other opportunity."
She gently pulled free of him and immediately felt the loss, the absence of his warmth and strength, his silent promise of protection.
The crude wrapping bore evidence of a man's attempt, quite unlike the wonderfully crafted cookie cutter he had made. She loosed the mercantile twine and unfolded the brown paper to reveal a delicate pair of embroidery scissors, decorated with tiny blossoms and perfect for snipping yarn.
Amazed once more by his keen perception of what was important to her, she pressed them against her heart. "Thank you."
A dog barked.
Wil stiffened and looked over his shoulder.
Lena rose from her chair and went to the window. Daylight was fading, but she caught a figure crossing the field in front of the cabin.
The dog barked a second time.
And she knew. "It's him."  ~Snow Angel
Inspirational Western Romance – where the hero is heroic.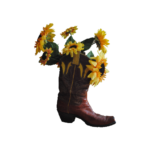 FREE book and Newsletter!
#lovingthecowboy
(c) 2021 Davalynn Spencer, all rights reserved.
#WesternRomance #ChristianFiction #FreeBook #HistoricalRomance #CowboyRomance