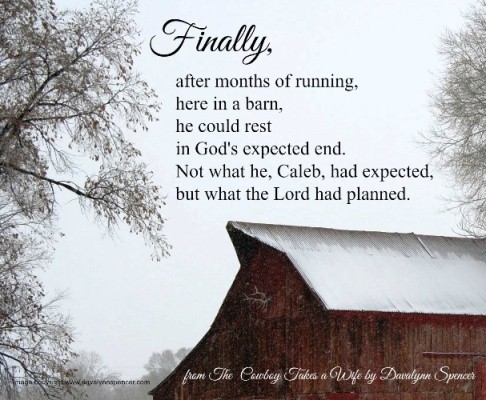 By Davalynn Spencer @davalynnspencer
When I first met Caleb Hutton, he was riding into Cañon City. The year was 1860 and the whole scenario took place in my head, then on my computer, and finally in my first historical novel, The Cowboy Takes a Wife.
Caleb's journey was of universal appeal. He carried the common baggage of old heartache and new expectations.
The key verse for the story was Jeremiah 29:11. I was quite familiar with these words in the NIV and NKJ translations. But to keep things in proper perspective, I had to use King James language for a story set in 1860. This requirement sent me back to an old Bible and a new observation.
For I know the thoughts that I think toward you, saith the Lord,
thoughts of peace, and not of evil, to give you an expected end.
An expected end? Whose expected end?
In Caleb's world, things did not turn out as he expected. Not. At. All.
They turned out better.
Sound familiar?
God has a way of working things out for His children who trust Him.
For Caleb, realization hit him in the barn. He found refuge there, as well as healing of an old wound.
Good things often happen in the most unlikely places. Like a barn or stable or cave or corral.
God chose such a place for the birth of His Son. An unusual location for an unusual beginning.
This Christmas, if you find yourself in a barn-like setting not of your choosing, remember, you're in good company. Whether emotionally, physically, or relationally it could be that an unusual beginning—and God's expected end—is near.
Connect with me via:
Newsletter | Facebook | Pinterest
#lovingthecowboy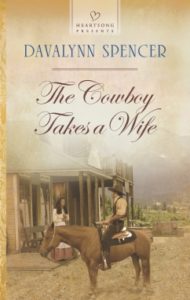 Save
Save