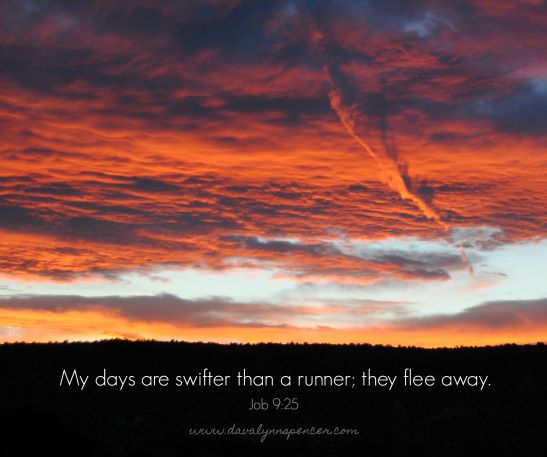 By Davalynn Spencer @davalynnspencer
One morning as I hurried around the house, fretting over my ever-growing to-do list, I muttered, "Did time go this fast for the Hebrews who wandered in the wilderness? How about when David was a shepherd boy, giant-killer, and king? Or when Jesus walked on earth as a man.
"Did it fly like it does for me, Lord? March is nearly over! Where have the days gone?"
A few moments after indulging in that glass of whine, I sat down with my copy of Daily Light, a collection of topical scriptures compiled in 1794. Turning to the day's page, I read the words of Job:
            "Now my days are swifter than a runner; they flee away…" Job 9:25 (NAS)
Wow. As if God knew.
Clearly, my complaint was not original if a man who lived thousands of years ago felt the same way.
Not long after my revelation with Daily Light, my son texted me a screenshot of his smartphone stopwatch. He had timed his checkout and exit from a local store, thinking it would prove what he always complains about—that it takes "forever."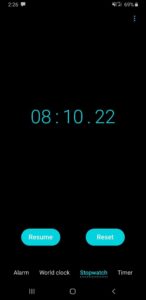 The screenshot did indeed prove the actual amount of real time used, beginning from when he entered the line behind two other shoppers with full carts, checked out, walked to his car, unloaded his purchases, took his cart to the cart corral, walked back to his car, got in, and started the engine.
Just over eight minutes.
"We're living too fast," he told me after sending the photo.
My son recognized the inward push that makes him hurry all the time and miss out on interacting with the people and environment around him.
Lewis Carroll's White Rabbit in Alice in Wonderland made a similar observation. "The hurrier I go, the behinder I get." Published in 1865, this pithy, pre-technological-age quote sounds like it was written last week.
Modern author James Bryan Smith addresses the same issue in chapter nine of his book, The Good and Beautiful God. "Hurry sickness," he calls it.
The first author I mentioned, Job, continues his lament in his own chapter nine:
"Now my days are swifter than a runner; they flee away, they see no good."
I cannot agree with Job in his final point, for I am surrounded by God's good and detailed blessings. They are everywhere—obvious and hidden, small and great, joyous and serene.
But they will pass me in a whir if I don't slow down and observe, touch, taste, smell, and listen to them.
Time is as God set it in the beginning – the same.
The problem is in my perception and application of it.
If you're like me, are you living too fast? What can you do this week to slow down and catch a glimpse of God's blessings all around you?
~
We're living too fast.
Click To Tweet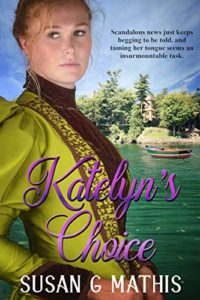 The winner of last week's random drawing for a copy of Katelyn's Choice is Lori Smanski. Congratulations! Please contact me, Lori, to receive your free copy.

Connect with me via Newsletter | Facebook | Pinterest
#lovingthecowboy
(c) 2019 Davalynn Spencer, all rights reserved.
#WesternRomance #ChristianFiction #CleanandWholesome