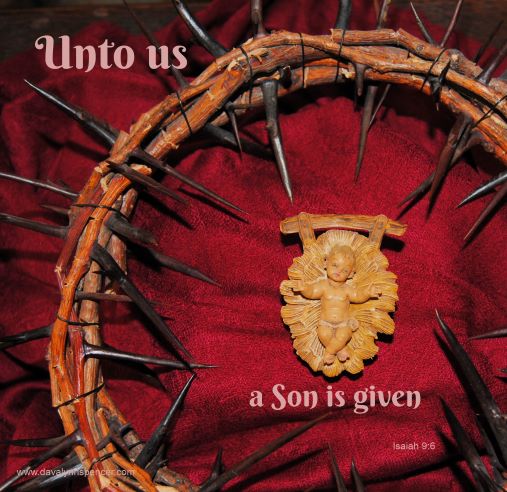 By Davalynn Spencer @davalynnspencer
God loved, so He gave.
He promised.
He revealed.
He pursued.
He's been after us all our lives, and to prove it,
He came.
In His most vulnerable condition,
He could not be stopped.
Yet, at the peak of His earthly walk,
He surrendered to …
Love.
When humans see Him again,
He won't be a baby in a barn.
He won't be the smallest member of the nativity,
smaller than a lamb.
He will be the Lamb.
And the Lion.
And Lord of heaven's armies.
All because of …
Love.
If you don't believe it, give Him something in return.
Yourself.
He'll show you that He loves you.
~
He's been after us all our lives.
Click To Tweet
ADVENT
For those who follow the centuries-old tradition of celebrating Advent, looking forward to the coming of Christ and Christmas, today is the fourth Sunday. The candle lit in many homes and churches signifies Love.
Read: Isaiah 7:14 Therefore the Lord himself shall give you a sign; Behold, a virgin shall conceive, and bear a son, and shall call his name Immanuel.
Isaiah 9:6 – For unto us a child is born, unto us a son is given: and the government shall be upon his shoulder: and his name shall be called Wonderful, Counselor, The mighty God, The everlasting Father, The Prince of Peace.
John 3:16 – For this is how God loved the world: He gave his one and only Son, so that everyone who believes in him will not perish but have eternal life.
1John 4:9 – This is how God showed his love among us: He sent his one and only Son into the world that we might live through him.
*For an impressive artistic rendition of the empty manger, see the art of James Nesbit.
Books make great Christmas gifts. Check out my Books page for direct purchase links. 

Inspirational Western Romance – where the hero is heroic.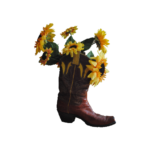 Want a free book? Sign up for my Newsletter!
#lovingthecowboy
(c) 2020 Davalynn Spencer, all rights reserved.
 #WesternRomance #ChristianFiction #FreeBook #HistoricalRomance