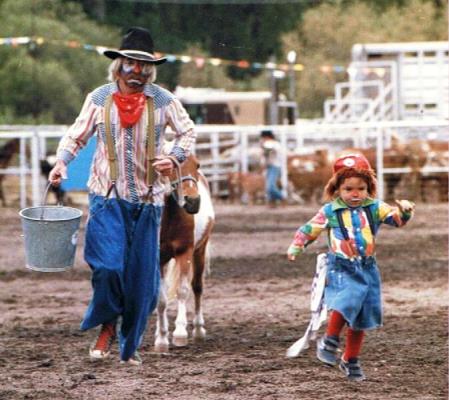 We've all heard it: "Train up a child in the way he should go." It's more of a principle than a promise, a good one to live by.
My dad taught me how to drive a tractor when I was about 10, and his instruction included the following:
1. Stand up on the brake if you don't have enough strength to push it down.
2. Stop at intersections even if there aren't any other cars coming (or your dad will have a heart attack).
3. Watch the edge of the pavement (not the center line) so you stay in the right lane.
4. Plow a straight line by staring at a point in the distance rather than looking back over your shoulder.
One summer afternoon at our home in town he said, "Take the pickup out to the ranch."
Guess he figured it wasn't that much of a jump from the tractor to the truck. He didn't say a word while I ground through the gears of the old Chevy with "three on the tree." Just acted like he was busy checking over his tools.
I made the nine-mile trip without getting a ticket or running over anyone's dog or cow. And even today, I still watch the edge of the road rather than the center line, especially in a snowstorm or fog.
Dad's parenting approach wasn't exactly what I'd call tender, but I learned. Sink or swim was not a metaphor to me in those days, because he taught me how to swim by throwing me in the pool and coaxing me back to the edge where he stood watching and cheering me on.
We all learn from our dads, whether it's what we want to do with our life, how to do it, or how not to do it. Like walking. For years I walked like my dad until I figured out that I really didn't want to swagger or wear work boots the rest of my days.
My son, however, chose to walk like his dad. And skip, and run as you can see in the picture for today's post.
How about you? What did you pick up from your dad that made an impact on your life for the better?
#lovingthecowboy