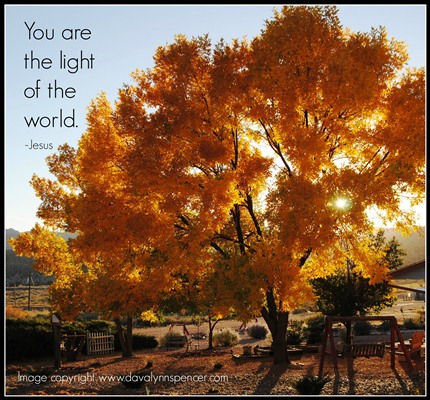 By Davalynn Spencer @davalynnspencer
Autumn in Colorado offers a visual feast, especially in the gold that trickles down pine-draped mountains in streams of yellow aspen.
Even here, on the Arkansas River Valley floor, the simplest of trees dress in their fall finery, like my neighbor's elm tree. When the light hits it just right, it looks like it's on fire.
Recently driving across town with Third Day's "Soul On Fire" playing on the radio, I wondered if these explosive seasonal colors are God's reminder of how He wants His children to stand out.
The silent shouting of autumn leaves takes my breath away, but I find that it's the light that sets them ablaze.
One of my favorite sayings, often attributed to St. Francis of Assisi, is "Preach always. If necessary, use words."
This fall, let's be souls on fire, burning with the light of God's great love—even if we never say a word.
"You are the light of the world." –Jesus
"Then shall all the trees of the wood rejoice." (Psalm 96:12 KJV)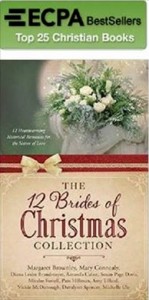 Two months from today is Christmas Eve! Why not give the joy of reading Christian fiction?
Connect with me via:
Newsletter | Facebook | Pinterest
#lovingthecowboy
Save
Save