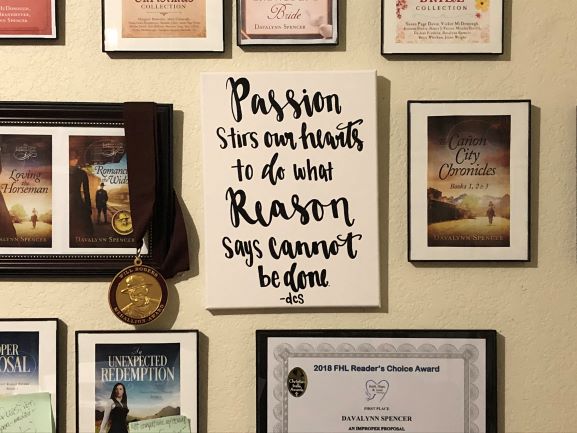 By Davalynn Spencer @davalynnspencer
People often equate passion with sexual desire. However, passion is an interesting word with several shades of meaning.
Merriam-Webster's online definition reads: 
1 often capitalized

a : the sufferings of Christ between the night of the Last Supper and his death

b : an oratorio based on a gospel narrative of the Passion

2 obsolete : suffering

3 : the state or capacity of being acted on by external agents or forces

4 a (1) : emotion <his ruling passion is greed> (2) plural :  the emotions as distinguished from reason

b : intense, driving, or overmastering feeling or conviction

c : an outbreak of anger

5 a :  ardent affection : love

b : a strong liking or desire for or devotion to some activity, object, or concept

c : sexual desire

d : an object of desire or deep interest
A synonym could be desire.
Psalm 37:4 says, "Delight yourself in the Lord and he will give you the desires of your heart" (NIV).
At times I've read that verse to mean God plants desires within me that He wants to cultivate and fulfill. I've also felt it meant God would give me what I so desperately wanted. Therefore, I looked up the original Hebrew word used in that verse for desire, and it means … you guessed it … desire! A request or petition.
But the qualifier in Psalm 37:4 – delighting yourself in the Lord – is the key.
I believe God does put desires in our hearts that He wants to fulfill, yet sometimes they're so unusual, or seemingly impossible that we doubt they are from Him.
Yet, this is a two-sided belief. I also believe that God hasn't skipped over anyone. He's given everyone a desire – passion – that is intended to bring glory to himself and a deep sense of adventure/accomplishment/enjoyment to the individual. Why wouldn't He? He is creative.
So what are you passionate about? What is it that drives you to pursue what reason may laugh at? What reasonable friends and family members may discredit.
Our God-given passions are likely not easily grasped achievements. Roadblocks, difficulties, and discouragements abound.
Remember the movie, The Passion of the Christ? (See Webster's No. 1 definition above.) The sufferings (passions) of Jesus were empowered by his passion to fulfill the Father's plan. It plays across actor Jim Caviezel's face as he portrays Christ pushing up from the Gethsemane dirt and striding forward. Remember?
Remember the set of his jaw, the determination in his step?
His was not a do-or-die passion. It was do and die. Jesus' passion was to make it to the cross, and that same passion enabled Him to endure the suffering.
I saw a similar portrayal of passion in another movie, Hacksaw Ridge, when Pfc. Desmond T. Doss (played by Andrew Garfield) turns toward his fellow soldiers after praying prior to the assault. His face betrays the passion of a mission. I imagine Joshua of the Old Testament must have had that same look in his eye before he attacked Jericho.
And what of young David in the Old Testament? What passion drove him to run toward an armored giant in an unreasonable, mismatched challenge?
The quote above should probably say, "Passion stirs our hearts to do what reason (and other people) say cannot be done." My passion isn't nearly as fierce or life-threatening as the four mentioned here. I simply want to write. But that desire has met with roadblocks, difficulties, and discouragement. 
We often let the naysayers stop us. Like the well-intentioned, multi-published author at a writer's conference in 2008 who told me it was "too late" for me to write books.
That was fourteen published books ago.
In the 1981 British film, Chariots of Fire, runner Eric Liddell responds to his sister's admonishment with, "I believe that God made me for a purpose. But He also made me fast, and when I run, I feel His pleasure."
God loves you, and He is pleased when you enjoy using the gifts, talents, and passions He has placed in your heart.
What is your passion? If you're not sure, ask God to show you. If it's been so long since you looked at your passion, ask Him to direct you. There may be aspects and avenues that you've not yet considered.
It's not too late.
What is your passion?
Click To Tweet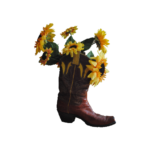 Sign up for my Newsletter and get a free book.
#lovingthecowboy
(c) 2019 Davalynn Spencer, all rights reserved.
#WesternRomance #ChristianFiction #FreeBook