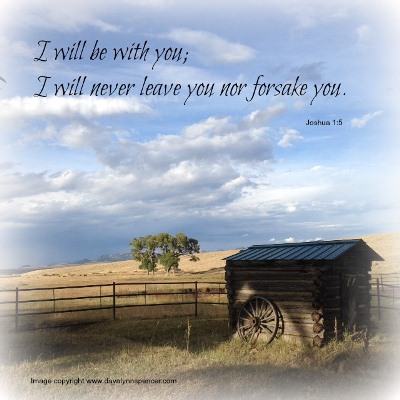 By Davalynn Spencer @davalynnspencer
"What if?"
This two-word query is one of the most important questions a novelist asks while working on a project. Various answers can propel an author's characters into riveting plot twists or brain-throbbing conflicts.
But for someone seeking to live a faith-led life of obedience in the real world, "What if?" can be the most destructive, derailing question of all.
Unfortunately, we ask "What if?" all the time when it comes to doing what God tells us to do, because—let's be honest—He's asked His people to do some pretty strange things.
Like march around a walled city for seven days blowing trumpets.
Or feed a crowd of thousands with a kid's sack lunch.
Or invite a neighbor to church.
Or trust Him.
Sometimes God asks us to be unlike everyone else because He wants to lead us on a different trail, often referred to as a path of righteousness.
But instead of stepping out in obedience, we start asking "What if?"
What if it doesn't work?
What if my timing is off?
What if people won't like me?
These worry-inducing, fret-focused questions can stop us in our tracks.
"What if?" racked me up last week, and it had nothing to do with the novel I was writing and everything to do with the trail I was walking.
The turning point arrived when I remembered that I'm not alone. That the same God who said, "Let there be light," is lighting my path.
I've found that peace rushes in when I do what God whispers into my heart.
It's  just a two-step process, like the old song my parents used to sing, "Trust and Obey."
It may not be easy, but it really can be that simple.
Connect with me via:
Newsletter | Facebook | Pinterest
#lovingthecowboy
COMING SOON … An Improper Proposal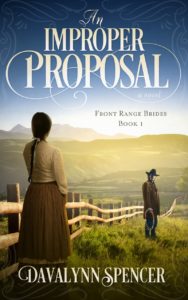 Widowed before she says "I do," mail order bride Mae Ann Remington asks a stranger to take her groom's place and ends up a Colorado rancher's wife facing snakes, scoundrels, and second chances.
Save
Save