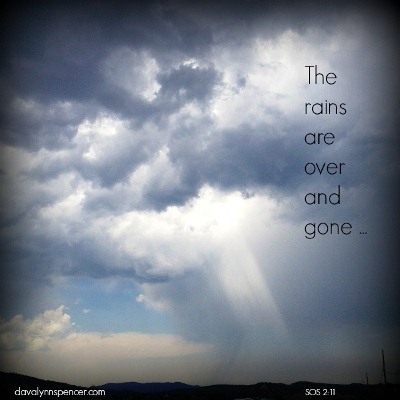 By Davalynn Spencer @davalynnspencer
Often on a summer afternoon, a verse from the Song of Solomon replays around my Colorado home.
Gray clouds gather over the mountains, then roll down into the valley with thunderous roars and streaks of lightning.
And twenty minutes later, "… the rains are over and gone…the cooing of doves is heard in our land."
I love these sudden and powerful storms and have included them in several of my novels set in Colorado.
Somehow, they remind me of God in His strength and majesty. In His provision and love.
He is greater than anything I face.
Greater than any foe or fear.
Great enough to set the doves cooing in the drip, drip, dripping trees after the rain.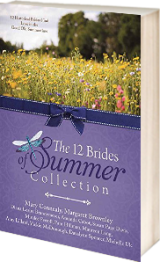 From The Columbine Bride …
The fast-moving storm rolled down the wooded slopes and dropped into the valley. Lightning fired a warning shot, but Lucy stood fast. Buck gripped the porch railing and glanced at Sissy and Button standing stock-still near the doorway. He loved this family more than he thought possible—Lucy with her fight and fire, and those two young'uns who worshipped the light she walked in. He had hoped to cut their hay this summer, but from the looks of the white wall coming at them, he might not get the chance.
Newsletter | Facebook | Pinterest
#lovingthecowboy
Save
Save
Save