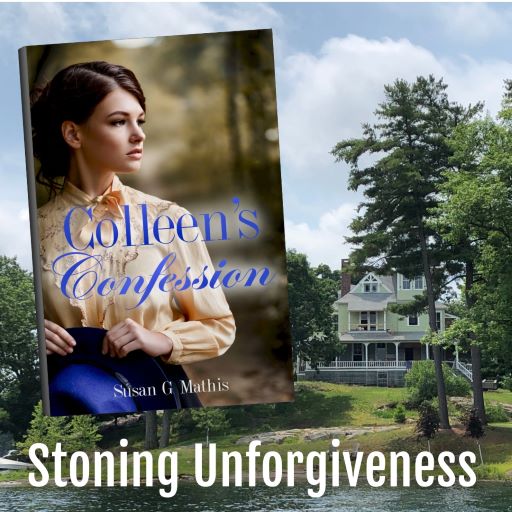 Today, friend and fellow author, Susan G. Mathis, shares a unique perspective on forgiveness that she may have picked up from the heroine in her latest release, *Colleen's Confession.
Stoning Unforgiveness
By Susan G Mathis
Forgiving isn't easy, but it's the best way to be free. Proverbs 28: 13 says, "Whoever conceals his transgressions will not prosper, but he who confesses and forsakes them will obtain mercy."
I think that includes those terrible transgressions against us. In my latest novella, Colleen's Confession, Colleen has many hurts that hold her back from being all God wants her to be. She knew she needed to let go of all the shame and hurts of her past. She had to forgive the physical, emotional, and spiritual abuse she'd endured. And like you and I, she wondered how she could forgive without continuing to feel the pain? Here's how Colleen did it:  
"Help me, Lord."

She knelt, observing the small rocks and pebbles scattered along the beach. A sharp-edged stone dug into her knee, so she removed it and tossed it in the river. 

The irritation gone. The pain eradicated. 

Colleen stood and collected a handful of rocks and pebbles. She tossed a stone in the river, heaving it far from her. "I forgive Sister Gregory." Then another. "I forgive Sister Bertha." 

On and on she went—Sister Anthony. Sister Patricia. Everyone she could remember. Everyone who'd hurt her.

And her heart felt lighter. Freer.  

But there was more to release—the weapons of cruelty. 

The paddles, hands, sticks, rulers, belts. 

The closets, cellars, outhouses, laundry rooms.

The words, names, accusations, lies, and threats.

Marshall. To her right, she spotted a rock the size of her head. Could she lift it? Could she heave it—Marshall—into the river? She must. She dug down into the sand, working her fingers into nooks and crannies in the rock. Bending at the knees, she gripped as though she'd never let go. Using her arms and back, she wiggled the rock in its nest. Then she drew a deep breath, exhaled, and lifted the granite piece. 

With one big splash, she let go of it all. She chose to forgive. 
Perhaps we can learn from Colleen. What can you or I do to let go and forgive? Toss a stone? Write a letter? Trash a memento? Whatever it takes to help you forgive, do it today. 
~
Thank you, Susan, for this thought-provoking post about a very important choice. And thank you for sharing the picture you took of the actual Comfort Island, the setting for Colleen's Confession, the latest in your Thousand Islands Gilded Age collection.
*Comment below for a chance to win an e-book of Colleen's Confession. 
Forgiving Isn't Easy Click To Tweet
About Colleen's Confession: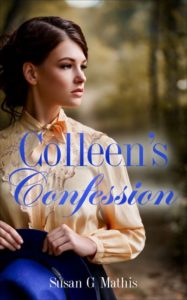 Summer 1914
Colleen Sullivan conceals secrets when she joins her aunt on Comfort Island to work in the laundry and await her betrothed's arrival. She loves to draw and dreams of growing in the craft. But tragedy strikes when her fiancé perishes in the sinking of the ocean liner RMS Empress of Ireland on his way to meet her. With her orphan dreams of finally belonging and becoming a wife and an artist gone, what will her future hold?
Austrian immigrant, Jack Weiss, enjoys being the island's groundskeeper and is smitten by the lovely Irish lass. But Colleen dismisses him at every turn, no matter how much he admires her art, tries to keep her safe, and waters the blossoms of love. Perhaps introducing her to the famous impressionist, Alson Skinner Clark, will brighten her opinion of him. But rumors of war in Europe means Jack must choose between joining his homeland's army or staying safe in the Thousand Islands as he makes a life with Colleen. If she will have him.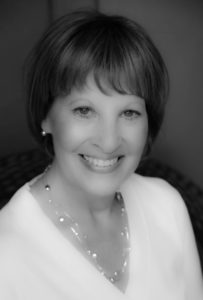 Susan G Mathis is an international award-winning, multi-published author of stories set in the beautiful Thousand Islands,  her childhood stomping ground in upstate NY. Susan has been published more than twenty times in full-length novels, novellas, and non-fiction books.
Her first two books of The Thousand Islands Gilded Age series, Devyn's Dilemma, and Katelyn's Choice have each won multiple awards, and book three, Peyton's Promise, comes out May 2022. Rachel's Reunion is coming soon. The Fabric of Hope: An Irish Family Legacy, Christmas Charity, and Sara's Surprise, and Reagan's Reward, are award winners, too. Susan is also a published author of two premarital books, two children's picture books, stories in a dozen compilations, and hundreds of published articles. Susan makes her home in Colorado Springs and enjoys traveling around the world. Visit www.SusanGMathis.com/fiction for more.
Inspirational Western Romance – where the hero is heroic.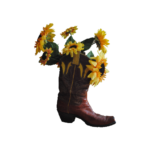 FREE book and Newsletter!
#lovingthecowboy
(c) 2021 Davalynn Spencer, all rights reserved.
#WesternRomance #ChristianFiction #FreeBook #HistoricalRomance