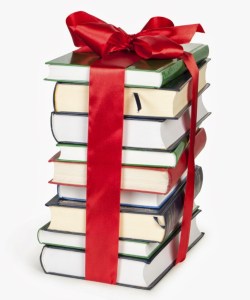 By Davalynn Spencer @davalynnspencer
Today I'm participating in a 26-author scavenger hunt that gives you, the reader, a chance to win books and a fabulous grand prize. The action begins right now on the Christian Authors Network blog where you'll find detailed explanation of how the hunt works.
You're looking for twenty-six phrases from twenty-six author blogs that string together into one paragraph. When you connect them all, enter at the Christian Authors Network page linked above.
The scavenger hunt runs through July 17 through July 23.
My phrase is listed in one of the questions below. (Hint: I begin the sentence that has my phrase with the words, "My phrase …" I hope you'll come along for the fun!
I'm interviewing multi-published novelist Winnie Griggs who writes about Small towns, big hearts, amazing grace.
Welcome, Winnie. I'm so pleased to host you on my blog today. How did you come by your brand or personal tagline of "Small towns, big hearts, amazing grace"?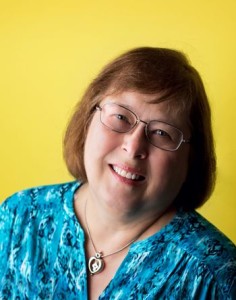 I was about seven books into my publishing career before I started trying to craft a tag line. By that time I'd written for both the secular and Christian markets, single title and category, historical and contemporary, American set and even one set partly in England. So I sat down and tried to figure out just what these books, and books I could envision myself writing in the future, would have in common. I found that these all had small town settings and a strong emotional core. After that, the tagline just sort of crafted itself.
In your 16-year career as a published author, how many books have you written?
The book coming out in September will be my 20th full-length novel and I've also written two novellas.
As an author, why did you choose the romance genre?
Basically, because that's my favorite genre to read. I'm a sucker for a happily-ever-after ending.
You are a regular contributor on the historical blog, "Petticoats and Pistols." Do you have a favorite post you've shared there that swept you up in a research extravaganza?
LOL, I don't know whether I call it a research extravaganza, but one of my favorite posts was based on a little tidbit I'd heard about the Mississippi River flowing backward at one point in its history. Having grown up in a small town on the Mississippi, I was fascinated by this and had to dig in and find out the truth of it. You can see that post here.
Most of your books are published with Love Inspired Historical, though I noticed one contemporary title on your author's website book page. How did you settle on historical romance over contemporary? Or have you?
I feel my voice more naturally lends itself to American-set historicals. I'm also most inspired by stories set in a time where women had fewer choices than they do today. That being said, the story that was the basis for The Heart's Song was one that came to me out of the blue and wouldn't let go. I do have a few other contemporary stories in me that I hope to tackle someday, but there are some historicals that are tugging at me more urgently.
Though this question is similar to asking a parent who their favorite child is, I'll risk it. Do you have a favorite story or character that you've worked with over the years?
My favorite is always the one I'm working on at the moment.
My phrase in the scavenger hunt is "who have." Can you tell me, out of all your books, which are the characters who have touched your heart the most with their trials and triumphs?
The one character who comes to mind is the hero from my second published book, Something More, which is sadly out of print now. I wrote a prologue for this book that shows a defining moment from his childhood and I cry every time I read it still today.
Do any of your story plots draw from your personal life experiences?
Only so far as my own life experiences inform who I am as a writer.
If you could meet with and interview any historical figure, who would you choose and why?
Jane Austen. I'd love to learn if she was as witty and insightful in person as she was as an author.
What advice would you give to someone aspiring to become an author?
Read often and widely. And write every day, even if it's just for short spurts. Treat your writing like the skill it is, one that can only be honed and perfected with practice.
Thank you, Winnie. Where can readers connect with you in online social media?
My website is www.winniegriggs.com and my facebook page is http://www.facebook.com/WinnieGriggs.Author
Continue on the Scavenger hunt by visiting the next blog which is Winnie's at:  http://www.winniegriggs.com/blog/2017-07-CAN-Scavenger-Hunt/

Good luck readers, and thanks for participating! When you've collected all the phrases and are ready to enter the contest, click here to send in your entry: http://christianauthorsnetwork.com/newreleases/

More about Winnie: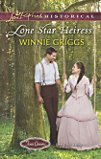 Winnie Griggs is the multi-published, award-winning author of Historical (and occasionally contemporary) romances that focus on Small Towns, Big Hearts, Amazing Grace. She's published twenty-two books since her debut in 2001 and is contracted to do two more in the next year. In 2013 the first book in her Texas Grooms series, Handpicked Husband, garnered a Romantic Times Reviewers' Choice Award.
Winnie grew up in south Louisiana in an area her friends thought of as the back of beyond. She and her siblings spent many an hour exploring the overgrown land around her home, cutting jungle trails, building forts and frontier camps, and looking for pirate ships on the nearby bayou. Along the way, she began capturing those wonderful adventures in the pages of her notebooks. Nowadays, Winnie feels blessed to be able to share her stories with readers through her published books.
Winnie loves to hear from readers. You can contact her via her website or connect with her on Facebook.
Connect with Davalynn:
Newsletter | Facebook | Pinterest
#lovingthecowboy
Save
Save
Save
Save
Save