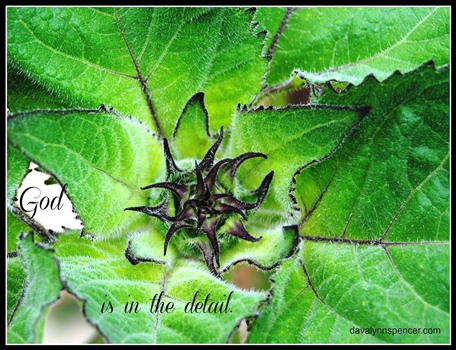 By Davalynn Spencer @davalynnspencer
I'm sure you've heard the phrase, "The devil is in the details."
That's not how it read originally. Someone liked the alliteration of the letter D and changed the subject of the sentence to devil.
Isn't that just how it goes?
But if you look around, a little more closely than usual, you'll see that the original phrase was much more accurate.
God is in the detail.
Where do you see His fingerprint in your life?
Newsletter | Facebook | Pinterest
#lovingthecowboy