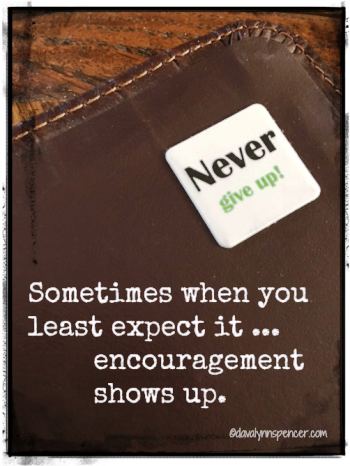 By Davalynn Spencer @davalynnspencer
It had been several months—a season, in fact—since I'd bought coffee at our church's in-house coffee shop, and I needed a cup of pumpkin-spice latte.
NEVER had I received an anti-splash sticker in the past. Maybe it was a new thing they'd started. But that Sunday morning, the sticker atop my black plastic lid said,
NEVER give up!
As an educator, I avoid the words "never" and "always" when teaching, for students will invariably come up with exceptions. It never fails. I mean … it seldom, if ever, fails.
But there it was, that word on my first sticker from the Connections Café, arriving at an iffy point in my life.
Coincidence?
I think not.
I think God was paying attention. The server could have given me a different sticker, one with a bird or a smiley face or whatever.
Rather than the one I needed.
I found a seat in the sanctuary, carefully removed the sticker, and applied it to the inside back cover of my Bible. And to my heart.
Thank you, God.
Have you ever received a surprising word or act of encouragement when you least expected it? I'd love to hear about it in the comments below.
Connect with me via:
Newsletter | Facebook | Pinterest
#lovingthecowboy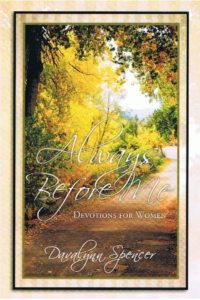 Thirty daily devotions for women to start off the new year.
Save