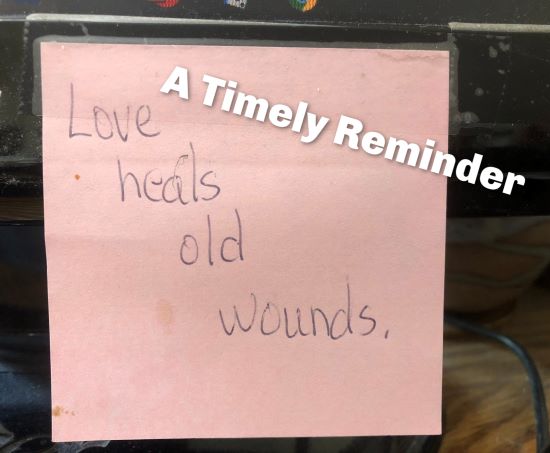 By Davalynn Spencer @davalynnspencer
Several sticky notes edge the bottom of my computer monitor and serve as personal reminders while I write. They are glimpses of character-development devices that I have found to be true in fiction as well as in life. I'll share a few with you here.
Battles result in scars; no one gets out unscathed.
True character is revealed in crisis.
Love heals old wounds.
Sounds a little brutal, doesn't it? But as author Leif Enger declares through the main character of his novel, Peace Like a River,
"We and the world, my children, will always be at war.
Retreat is impossible. Arm yourselves."
Many people would consider my collection of quotes cliché, which doesn't bother me in the least. A cliché becomes one because it is repeatedly found to be true. I incorporate the statements above into nearly all my books on one level or another.
But never has the quote about love come into play as much as it did in the writing of my newest book, An Impossible Price.
Wounded characters are nothing new in the fiction world, for they are everywhere in the real world. Everyone has a wound of some kind – whether emotional, psychological, or physical. And that wound often dictates how we respond to situations and people in our lives.
However, scars are easier to carry than wounds. The healing process from wound to scar can be slow and lengthy or relatively quick. Time often heals, as does the attention of professionals and others near to us. But no one heals a wound like our good and loving God, and if we let Him close enough, we'll see the healing imprint of His scarred hands in our lives.
I'd love for you to read my story about Sophie Price and Clay Ferguson, but more than that, I pray you'll trust your own wounds to the greatest Healer of all.
He heals the brokenhearted
And binds up their wounds.
Psalm 147:3
Love heals old wounds.
Click To Tweet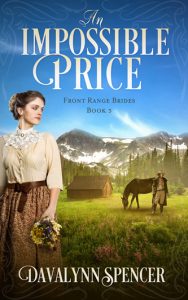 Clay had never backed down from an honest fight or allowed some fool to beat an animal. He'd never turned away those who couldn't pay for his services or refused to make the most difficult call of an animal's merciful death. But he couldn't face the pulsing wound within himself. And the one thing he feared more than any other was Sophie's likelihood of making him do just that. ~An Impossible Price
An Impossible Price, Book 3 in the Front Range Brides series, releases June 4, 2020. Order your copy today!
Inspirational Western Romance – where the hero is heroic.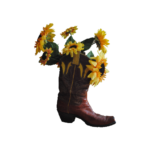 Want a free book? Sign up for my Newsletter!
#lovingthecowboy
(c) 2020 Davalynn Spencer, all rights reserved.
 #WesternRomance #ChristianFiction #FreeBook #HistoricalRomance