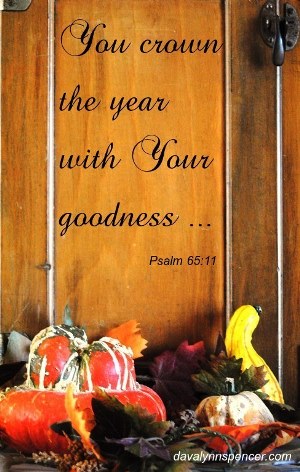 It's usually the little things in life that make a big impression, change our direction, or impact us the most.
This Thanksgiving, don't forget those little things. Consider them to be as important as salt and pepper on the dinner table, cinnamon in the pumpkin pie, and sage in the dressing.
One of our traditions as a family is to offer round-robin thanks from person to person, mentioning one thing for which we are grateful from the previous year.
Sometimes we bring an item to the table that represents our gratitude—like a pencil for the privilege of writing, a fishing lure for good times spent with Grandpa, or a baby bootie announcing an upcoming arrival.
Whatever it is that stirs thanks in your heart this year, lift it as an offering to our Lord who has crowned the year with His goodness.
Nothing is too small or insignificant if it brings our heart to Him in praise.
Happy Thanksgiving!
#lovingthecowboy