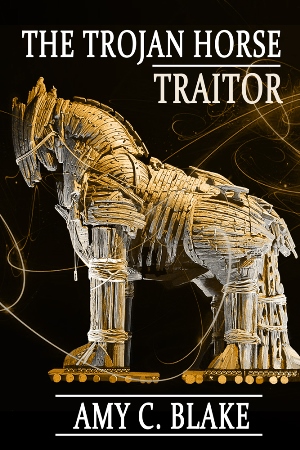 This week, author Amy Blake shares an encouraging observation about God's choice in people. I trust you will see her words as a beacon of hope for us all.
Weakness
Levi Prince, the main character in my new release, The Trojan Horse Traitor, isn't anything special, at least from a worldly perspective. He's skinny and short, has curly red hair, and isn't athletic. In fact, among the kids at Camp Classic, Levi lands somewhere between mediocre and a complete flop at pretty much everything he tries—archery, fencing, canoeing, even art class.
Why would I choose a kid like Levi to be the hero of my young adult fantasy series? Because he's the type God chose time and time again throughout Scripture. Think of David, the youngest son who wasn't important enough to call home from his sheep-sitting duties when Samuel came over to anoint the next king from among Jesse's boys. Think of Jael, the housewife (or should I say, tent-wife?) who was so insignificant that Sisera wasn't afraid to nap in her tent. Think of Bethlehem, a backwater town no one expected to produce anybody of worth. Think of Jesus, a poor Jewish baby born in a barn to a teenage mother. Who would've expected somebody like him to be the Savior of the world?
Why did God choose these seemingly insignificant ones to fulfill His glorious plans? Because God uses our weakness to display His great strength. He loves to work through His children when we're at our most fragile to demonstrate that He is the only one who could've caused us to conquer. He uses our frailty to show others that He is the one true God.
"My grace is sufficient for you, for My power is made perfect in weakness."
Aren't you glad? Can you recall a time when God worked through you at your weakest?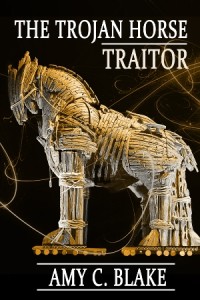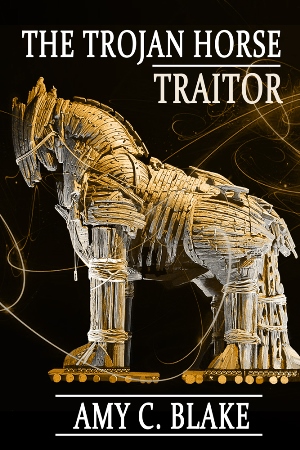 The Trojan Horse Traitor
Left on Castle Island to attend Camp Classic, thirteen-year-old, scrawny, redheaded, homeschooler Levi Prince finds himself at the center of an enchanted world of amazing abilities, cloudy motives, and wicked beings that will challenge his very spirit. He begins to form friendships, but life at camp becomes more confusing as questionable activities and uncertain agendas bring about conflict that tests his character in ways he never expected. Finally, faced with a friend's betrayal, Levi is forced to confront true evil. Will he find the courage to stand his ground, and to become the hero he was always meant to be?
The Trojan Horse Traitor is now available in both e-book and paperback formats. Amy is hosting a giveaway of two paperback copies of The Trojan Horse Traitor on Goodreads. You can enter now through December 14th.
Award-winning author Amy C. Blake is a pastor's wife and homeschooling mother of four. She has an M.A. in English from Mississippi College and has written articles, devotionals, and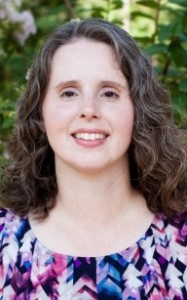 short stories for a number of publications. She'd love for you to visit her website for tips on homeschooling, advice for the rookie pastor's wife, and helps for the Christian life.