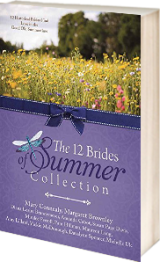 By Davalynn Spencer @davalynnspencer
My columbines are beginning to bloom—perfect timing for the June 1 release of Barbour's complete print collection of The 12 Brides of Summer which contains my novella, "The Columbine Bride."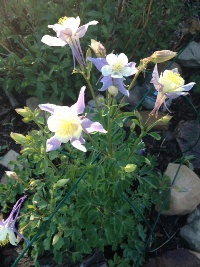 To celebrate, the authors are sponsoring a Goodreads giveaway of six copies, each one autographed by all twelve authors.
Enter here for the Goodreads giveaway, but be sure to enter before midnight on Wednesday, June 1, when the contest ends.
These stories released last summer in four e-book collections and three Walmart-exclusive collections. However, now they are all together under one cover for your summer reading pleasure. Take a copy to the mountains, the beach, the desert – wherever you go to get away. Each story can be read in an afternoon or evening.
 Goodreads.com is a book-based social-media site where readers can find new books, visit with authors, and leave reviews. Stop by sometime!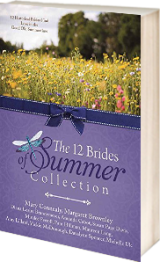 Newsletter | Facebook | Pinterest
#lovingthecowboy