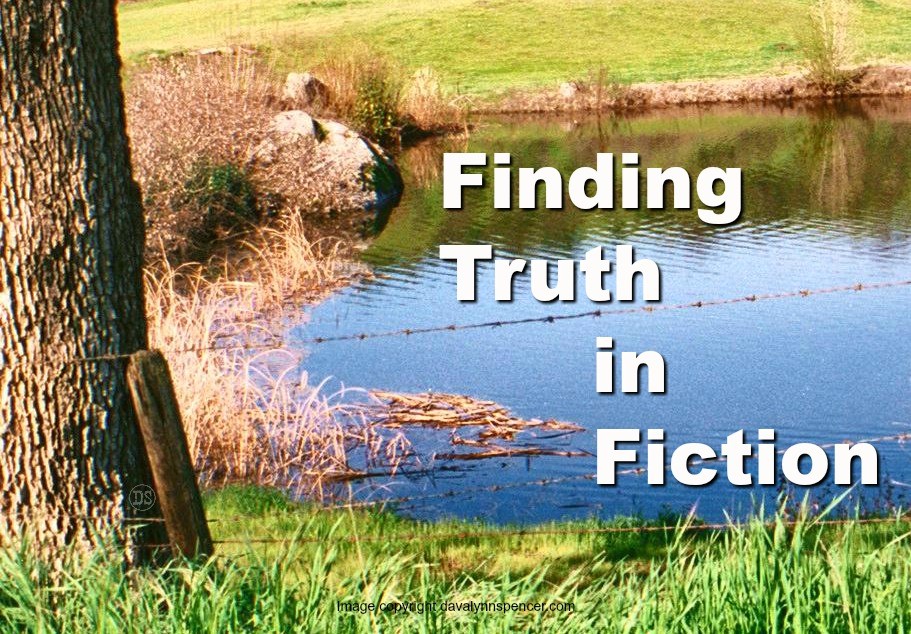 By Davalynn Spencer @davalynnspencer
Some people wonder what goes into the making of a novel, and with good reason. There's so much more to writing fiction than lining up words on a page.
For me, it's about finding truth.
August 23 is the release date for the repackaged "director's cut" version of my contemporary novel, The Miracle Tree (formerly The Rancher's Second Chance).
The story germinated in my mind years ago, a tale of two childhood friends who grew up and apart, then back together again. A story of second chances and trust.
But for my fictional characters to develop fully, I needed outside help from real people. I needed truth.
The hero, Eli Hawthorne III, is a wounded veteran and rancher. His injuries came to life via information shared with me by two good friends, Vietnam veteran Bob Marshall of Boulder, Colorado, and the late Charlie Brown of Cañon City, Colorado.
Military-related details—specifics so important to painting an accurate picture—were provided by Kit Jones, COL (Ret), US Army, from Cañon City, Colorado.
Fence-building expertise came from the late Steven Fitton of Springville, California. His reputation as a fence-builder extraordinaire is rivaled by none, and his skills brought fresh insight.
Lupe Ramos, with whom I worked in the Strathmore (Calif.) Union Elementary School District, helped me with the Spanish language, so integral to my beloved secondary character and mentor, Garcia.
And Garcia's talent for shoeing horses was the direct result of input from my husband, Mike, himself a farrier for many years.
Other bits and pieces of characters' lives have come from people I've observed and listened to, and even from my own personal experiences.
Life with a novelist has its risks, as my daughter Amanda (also a part of this book) pointed out so cleverly with a recent coffee mug gift:
Aside from creating characters that bear the wonders and warts of real people, novelists also thread themes and messages through their fiction whether they realize it or not (as strange as that sounds). One reader will pick up on something that another doesn't see because each reader comes to a book with the background of his or her own life story.
Goodreads early reviewer Diane listed the following character quotes as her favorites from The Miracle Tree:
"You're not defined by your injuries, Eli Hawthorne."
"We all bear scars of some type, but with God's healing touch, we survive and grow. By His grace, we carry on."
"The unknown is often frightening, but Jesus said He would never leave us. Our job is to move forward, into the future, trusting Him."
Sometimes truth squeezes out through the cracks in our lives—or the lives of our characters.
There's more to the story-behind-the-story of The Miracle Tree, but I don't want to spoil the surprise that awaits readers at the end of the book.
I hope you'll order a copy and that you'll enjoy reading the tale of Eli Hawthorne and Laura Bell as much as I enjoyed discovering it.
~
Sometimes truth squeezes out through the cracks in our lives.
Click To Tweet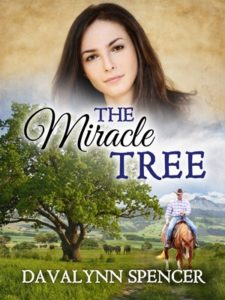 Just as Laura remembered, thick bark lipped over the edges of a deep scar. The tree stood as if supported by only the outer skin. No core, no solid trunk like other trees, simply a stiff, crusty mantel that held it upright.
She still didn't understand how anything could survive such damage and live wrapped around an empty space where once a heart had been.
But she knew what it felt like to try. ~The Miracle Tree 
Connect with me via Newsletter | Facebook | Pinterest
#lovingthecowboy
(c) 2018 Davalynn Spencer, all rights reserved.
#WesternRomance #ChristianFiction #Cleanromance