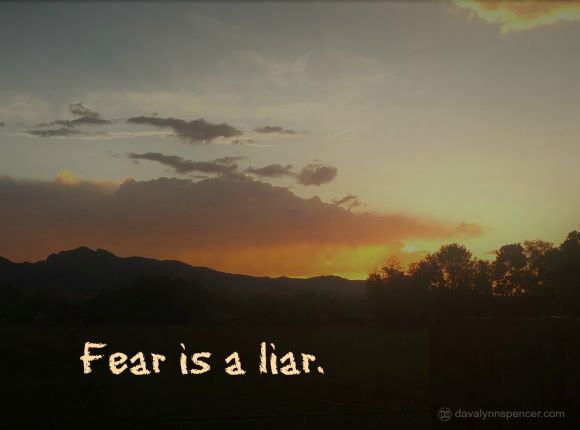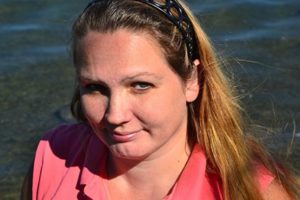 Join me today as I welcome author Kathleen L. Maher, as she shares encouragement for the week as well as information about a giveaway.      -Davalynn Spencer 
By Kathleen L. Maher @Mahereenie
Fear is a liar. As the popular song goes, "It will rob your rest, steal your happiness."
In my Civil War novel The Abolitionist's Daughter, each character entertains a lie that causes them to fear. The hero's twin brother manipulates the hero to try to avoid what he fears most.
Fear of what others might do, or fail to do, can create a controlling response. Fear can cause a friend to turn into a fiend or a bosom brother into a loathsome bother when we allow our fears to bully us and others.
But what is the antidote to fear? Is it courage? Is it faith, or even strength? What if I told you scripture prescribes love as the ultimate weapon against dread? 1 John 4:18 KJV says, "There is no fear in love, but perfect love casteth out fear, because fear hath torment. He that feareth is not made perfect in love."
Faith is very good, and so are courage and strength. But when it comes to grabbing fear by the throat and choking off its ability to control, it is love that has the ultimate power. Love that trusts our loved ones enough to make the right decision. Love that puts others' needs ahead of our own.
Sometimes we don't know how to love like that. It is then that we must receive the Heavenly Love that never tires.
Corrie ten Boom, the woman whose great faith sustained her through the Holocaust, once said, "Never be afraid to trust an unknown future to a known God."
Jesus' love will sort the truth from the lie.  He is, after all, the way, the TRUTH, and the life.
~
Fear is a liar.
Click To Tweet
Kathleen is giving away a copy of one of her books, winner to be drawn by random.org on Sept. 26 (winner's choice of print or e-book, US residents only).
To enter, please give an answer in the comments section below to the following question: Has fear ever kept you from accomplishing something you wanted to do? Did you overcome? Why/why not?
In addition, Kathleen is running a Rafflecopter grand-prize giveaway for her blog tour with several prizes, including a $50 Ammy gift card, one of each of my books, and a Christmas goodie basket. Winners for the Rafflecopter will be drawn by Thanksgiving, with several chances to enter. (US residents only.) Thanks for entering! (Click on either Rafflecopter link.)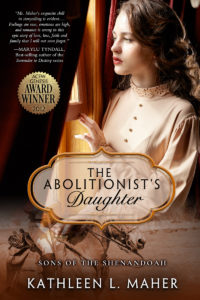 The Abolitionist's Daughter by Kathleen L. Maher
The crusading daughter of a Washington politician comes between twin brothers as the country plunges toward Civil War. Horsemen from Virginia, the twins would defend their livelihood from her meddling kind. When love ignites, friends become enemies. Can the very girl who divided bosom brothers unite them again?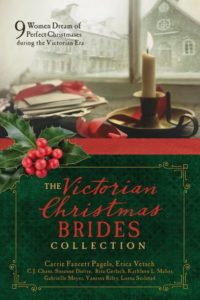 Love Brick by Brick by Kathleen L. Maher
SarahAnn Winnifred overcomes orphanhood apprenticing with pioneering doctors. Rufus Sedgwick, relocating his English estate, seeks help for his ailing Mum. Christmas reveals the secret wish of both hearts—for love. 
Kathleen L. Maher has had an infatuation with books and fictional heroes ever since her preschool crush, Peter Rabbit. She has a novella releasing with BARBOUR in the 2018 Victorian Christmas Brides collection, featuring her hometown of Elmira, New York. Her debut historical, Bachelor Buttons, blends her Irish heritage and love of the American Civil War. She won the 2012 ACFW Genesis contest for her Civil War story, releasing this summer under a new title The Abolitionist's Daughter. Kathleen shares an old farmhouse in upstate New York with her husband, children, and a small zoo of rescued animals.
Follow Kathleen:
on Facebook: https://www.facebook.com/KLMaherAuthor/
on Twitter: https://twitter.com/Mahereenie
and on Amazon: https://www.amazon.com/author/kathleenlmaher
Connect with me via Newsletter | Facebook | Pinterest
#lovingthecowboy
(c) 2018 Davalynn Spencer, all rights reserved.
#WesternRomance #ChristianFiction #CleanRomance