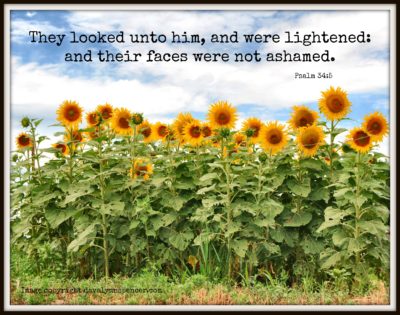 By Davalynn Spencer @davalynnspencer
Before my husband and I were married, we endured a long-distance romance while each of us lived in a different state.
Phone calls and letters were the highlight of my days.
No texting or Facebook or Instagram. No instant messaging, Skype, or FaceTime.
Just plain ol' phone calls from landlines and mail via the United States Postal Service.
An unusual element of our courtship involved typed (as on a typewriter) Bible verses on 3 x 5 cards that we mailed to each other. Each week we chose a scripture that spoke to our heart, typed it on a card, and included it in a letter.
One of our first shared verses was: O magnify the LORD with me, and let us exalt his name together. Psalm 34:3.
These scriptural exchanges drew us closer to each other and to the Lord.
Last week when I saw this field of sunflowers along a local highway, I recalled another verse sent by my husband-to-be, typed on a small white card by a manual typewriter with a thinning ribbon. 
For some reason, this verse has stayed with me over the years, encouraging me to fix my eyes on Jesus. When I do—with someone else or by myself—I am filled with light, never with shame.
Most everyone knows that sunflowers follow the sun, turning their faces toward its warmth as the earth spins away.
What a light-filled life we have when we remember to do the same with the Son of our salvation.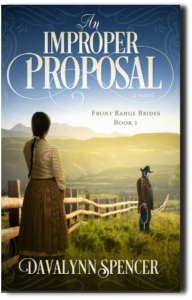 "The Lord make His face to shine upon thee."
Connect with me via Newsletter | Facebook | Pinterest
#lovingthecowboy
(c) 2017 Davalynn Spencer, all rights reserved.